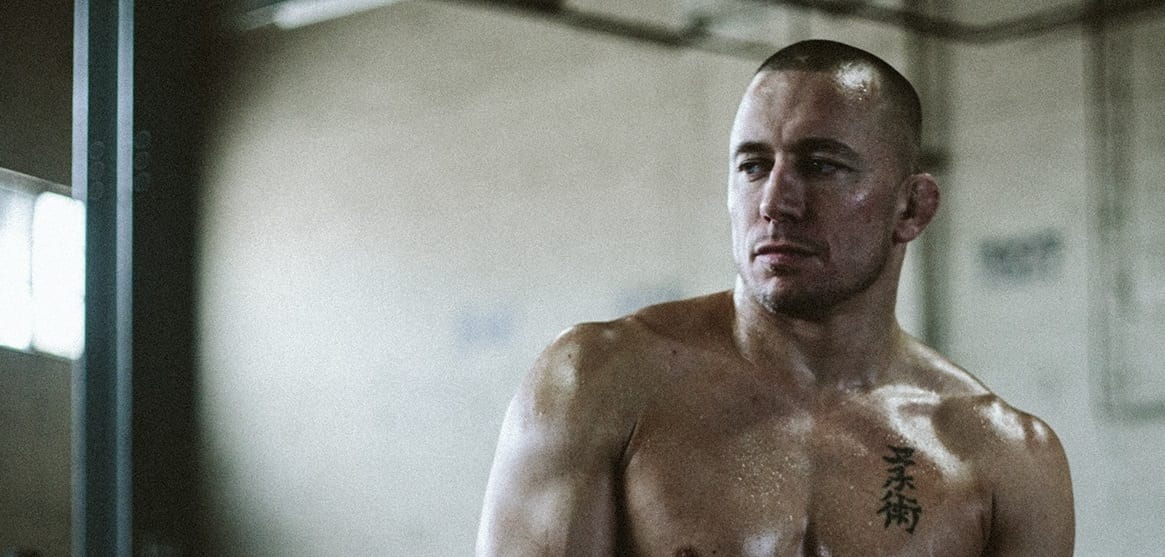 Next weekend, Georges St-Pierre returns to the UFC Octagon for the first time in around four years. It marks his middleweight debut, and likely will be the largest he's ever been inside the cage.
But while there is a rising amount of intrigue in the future Hall of Famer's comeback, not everyone is pleased to see it. St-Pierre's long time mentor Kristof Midoux, for instance, cannot understand why St-Pierre has elected to return — particularly at 185-pounds.
"I do not agree with this return and I do not know who managed to convince him," Midoux recently told UFC veteran Patrick Cote on the Uppercut Podcast (translated via Le Journal de Montréal). "I do not see the objective surrounding this fight."
But it's not just the logic of the contest that Midoux is failing to see — there has long been an argument that GSP should have returned at 170-pounds instead of facing Michael Bisping — he's also not happy with what he's seen in the gym.
"Moreover, when I see George's eyes, they do not tell me anything good," Midoux said. "During his face-to-face [with Bisping] in Las Vegas, I would have liked him to give a slap to Bisping to show him what was waiting for him on November 4th. The guys who have their hands in their pockets like George did, they do not feel like fighting. You have to have the urge and the rage to do it.
"I think he needs help and I think the people around him are hiding things from him. I witnessed his sparring and I did not see what I wanted to see from him."
UFC 217 takes place next Saturday at Madison Square Garden.
Comments
comments