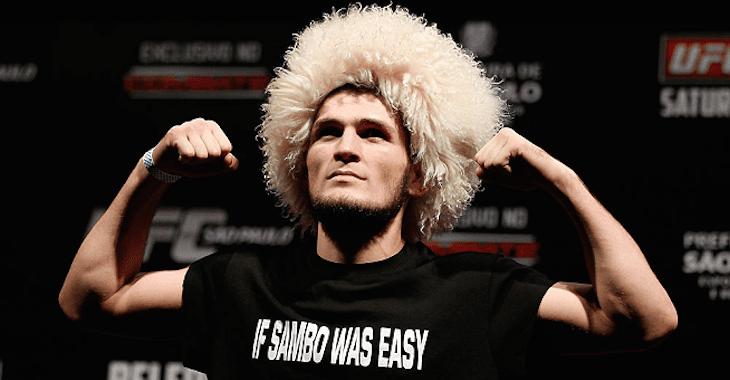 Over a year since his last outing, Khabib Nurmagomedov is scheduled to fight in the Octagon.
The UFC lightweight contender will face Edson Barboza at UFC 219 on December 30 at the T-Mobile Arena in Las Vegas, Nevada. Nurmagomedov had previously called to face interim champion Tony Ferguson while Conor McGregor had a third contest with Nate Diaz. He had said however, that if the Ferguson was off the table, then a fight with Barboza could make sense.
A luta que todos esperavam agora é oficial! #UFC219 https://t.co/aGNK5HLobt

— UFC Brasil (@ufc_brasil) October 27, 2017
"I think Barboza is very good fighter, very good striker," Nurmagomedov said on a recent episode of The MMA Hour. "I think he is one of the best lightweight in the world. He is number three, I am number two — but Michael Johnson beat him. Tony Ferguson beat him. For me, most important fight is fighting with Tony Ferguson.
"But if UFC make fight Conor vs. Tony, then of course I'll take this fight. But if UFC make Conor vs. Diaz 3; I have to fight with tony. But Edson Barboza, Eddie Alvarez, Justin Gaethje — these guys are best in the world and of course I want to fight with one of these guys. But for now, I'm focused on Tony Ferguson.
"If UFC make Tony vs. Conor, I'm going to fight with Edson Barboza for sure."
Currently, Barboza is ranked at #3 to Nurmagomedov's #2 in the lightweight division. Should the Russian come out victorious, he would once again have an exceptional claim at the next title shot — should he overcome the consistent injury problems that have plagued his career.
Comments
comments