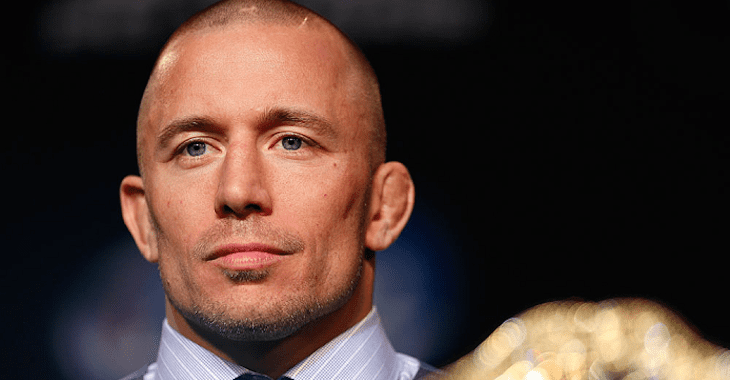 Georges St-Pierre will take his rightful place in the UFC's Hall of Fame as a member of the class of 2020.
The former UFC middleweight and welterweight champion is considered one of the greatest to ever compete in mixed martial arts, and his induction should be considered a mere formality.
"Georges St-Pierre is a pioneer of Canadian MMA who helped build the sport globally," UFC President Dana White said in a press release. "He is the most famous athlete to ever come out of Canada and one of the greatest martial artists of all-time. We're proud to induct him into the UFC Hall of Fame Class of 2020."
There won't be the traditional ceremony this year, as the coronavirus pandemic continues to rule out live crowds, but the UFC will look to honour St-Pierre later this year.
St-Pierre enter the UFC Hall of Fame with an impressive resume that includes:
1 of 7 fighters in UFC history with a title in two weight classes
13 consecutive wins – Tied for 2nd most in UFC history (2007-17)
13 title fight wins – 2nd most in UFC history
20 wins – Tied for 3rd most in UFC history
2,591 – Most strikes landed in UFC history
461 – Most significant ground strikes landed in UFC history
90 – Most takedowns in UFC history
St-Pierre retired from MMA in February of 2019.
Comments
comments