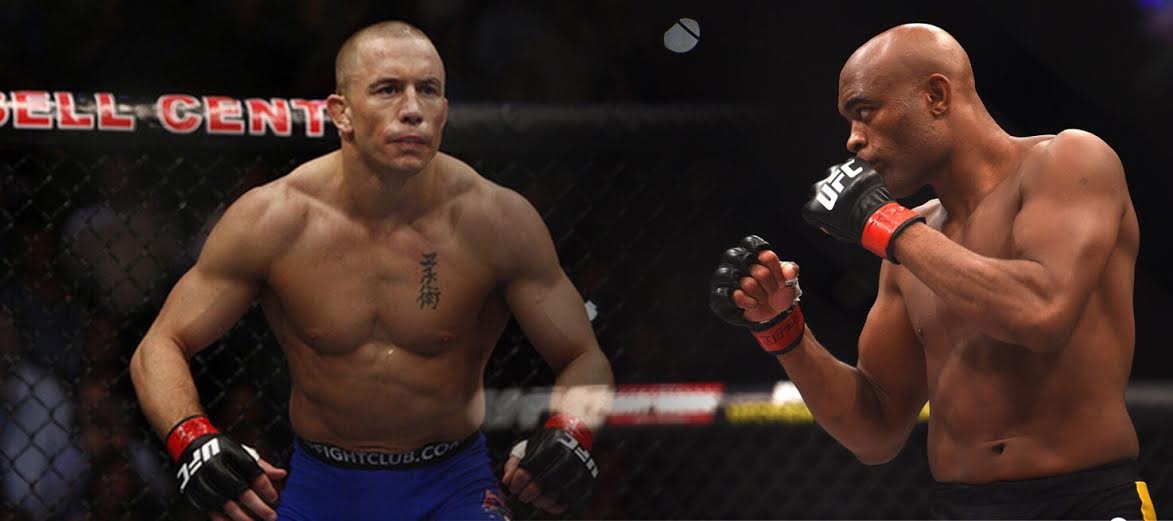 When UFC president Dana White said that the Georges St-Pierre and Anderson Silva fight had been cancelled, most fans and pundits pointed to a potential contest with Anderson Silva as the logical next move.
But according to the Canadian, it's not something he's particularly interested in at present.
"It could happen; it depends on the condition. Fights are about timing," St-Pierre said, speaking with TSN. "Sometimes the guys stock are higher, and some guy's are lower. You want the guy that the stock is the highest. It fluctuates. I don't think his stock right now is very high. He's a legend — stuff he has done in the past, but he's not the same as he was back in the day."
The St-Pierre versus Silva bout has long been discussed in the MMA community. At one point, the two were unarguably the top two talents in the sport, and a superfight between the two at one point looked set to be the biggest fight in UFC history. In the end, it never materialised, and St-Pierre's hiatus and Silva's career decline put it out of observer's minds.
Now, with St-Pierre looking to return after four years out of the sport, and Silva occupying an awkward position in which his name value appears to outweigh his current ability, it seems a decent time to make the fight happen.
And while St-Pierre might not be interested, Silva certainly is, having recently revealed his frustration that the Canadian had returned in an immediate title fight, instead of facing Silva as (according to the Brazilian) the UFC had promised.
"When I sign my last contract, Dana White and Lorenzo [Fertitta] say 'okay, when Georges St-Pierre is back, you go to fight super fight; you and Georges St-Pierre'," Silva said recently on The MMA Hour. "I don't know what happened, nothing happened. Georges St-Pierre is back to fight, and is back to fight for the belt. It's terrible. This don't make sense. I know this is a fucking business, but I'm working hard for a long time, I help the UFC a lot. I save the UFC all the time."
Comments
comments