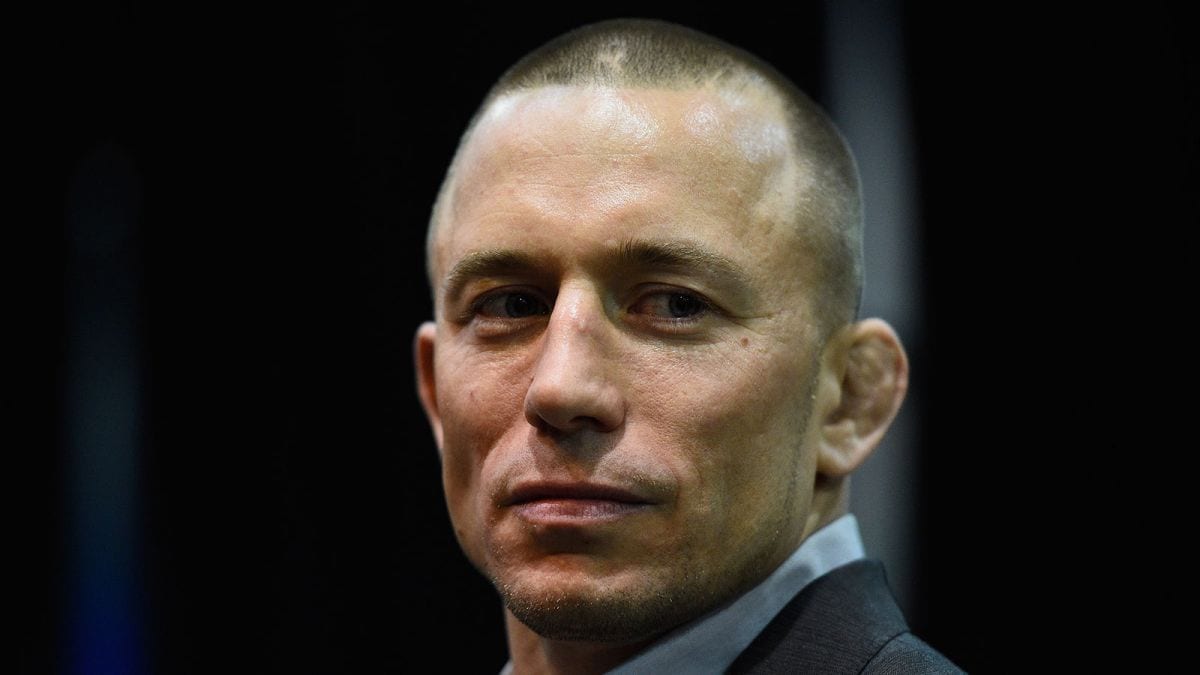 Many fans have voiced their frustration over the past few months that Georges St-Pierre's return hasn't been as quick as they'd have liked. While the former welterweight champion announced his comeback earlier this year, he has yet to step foot into the Octagon, and has even had a scheduled bout against middleweight champion Michael Bisping scrapped.
Well, according to St-Pierre himself, he's just as frustrated as the fans and if it wasn't for an injury, he'd have fought by now.
"Trust me, I'm not the kind of guy who thinks, 'Hey, I'm going to make everybody wait for me. I don't want to fight during the summer, I want to take my time.'," St-Pierre said, speaking at the C2 Montréal conference. "If it were up to me, I would come back. The reason is I had a problem with my eye. I had an injury.
"My vision has not been back yet. It will be back. It's something very minor. The doctor insisted for me that I don't spar until September."
And, despite the confusion, which culminated recently with UFC president Dana White scrapping his title fight with Bisping after stating the promotion couldn't wait for the Canadian's estimated date of return, St-Pierre maintains the UFC were well aware of his issue before putting him and Bisping together.
"The UFC was aware of it," St-Pierre said. "They knew I couldn't fight during the summer but they still insisted on doing that press conference with Michael Bisping. And when it happened, we were not very excited about the idea, but we wanted that fight, so we decided to do it, but then it turned into a negative thing because it took so long.
"But UFC knew. Everyone knew. The people concerned knew that that was the case, but they still tried to put pressure on me to fight in July. That's the reason why I'm coming out public today about the reason why I'm not fighting this summer."
It must be said that this is something of a backtrack from St-Pierre. A couple of weeks ago when asked the reason behind his long timeline of return, GSP pointed to sponsor commitments that he had already agreed to prior to his new UFC deal.
"We're entertainers – we have a lot of commitments," St-Pierre said at a 'BudLight Living Rooms' promotional event. "It's important for us to have support from sponsors because we live through that.
"That's part of our living… When you sign for something, you honour it."
But, while fans might have to wait a little while longer, St-Pierre does still intend on returning — even if Bisping isn't available. According to Dana White, the UFC intend to book St-Pierre in a fight against the welterweight champion when he's eligible to compete, whomever that may be at the time.
—
Comments
comments