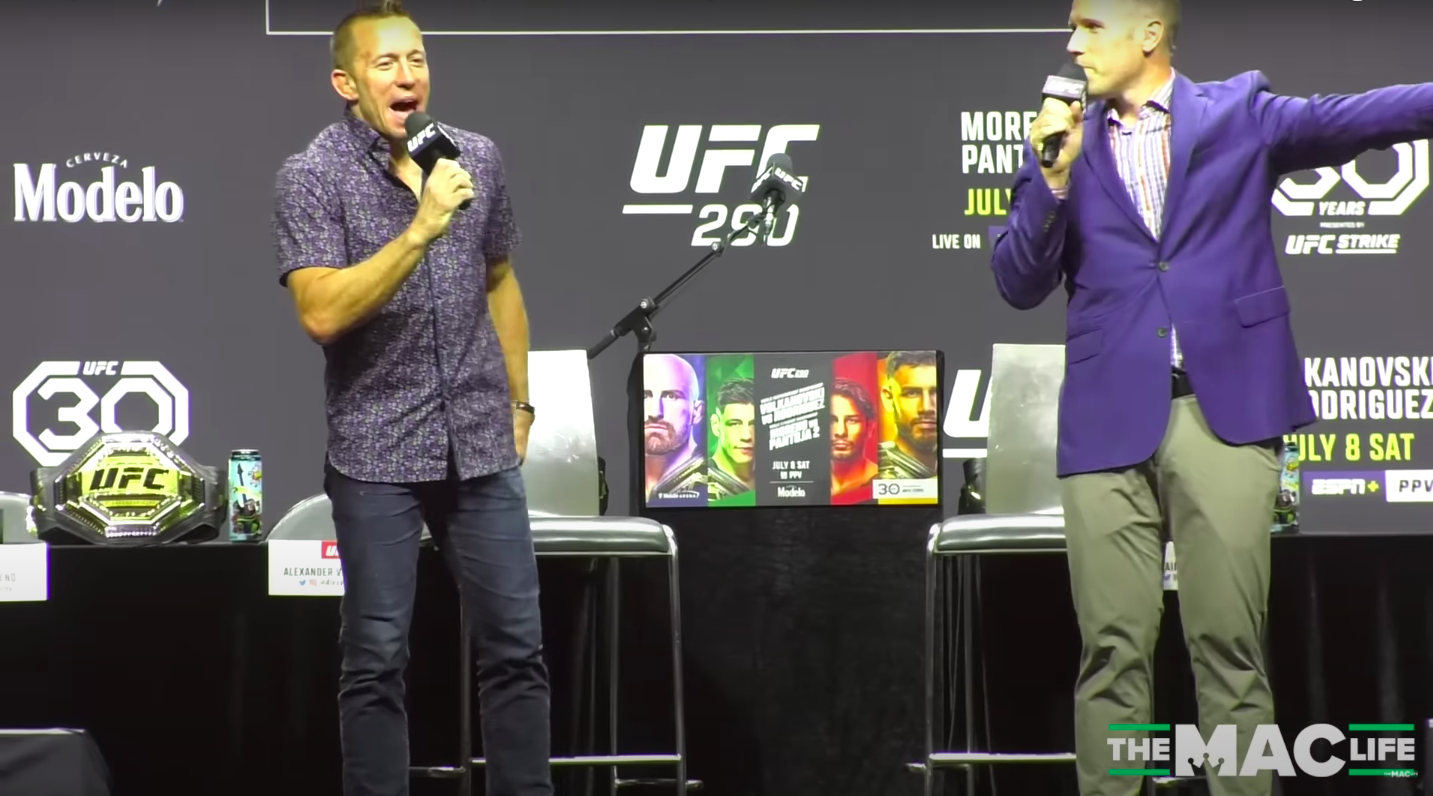 Nearly six years since his last professional mixed martial arts bout, UFC icon Georges St-Pierre is ready to return to competition.
The Canadian former welterweight and middleweight champion confirmed during a press event in Las Vegas on Thursday that he will compete in a no-gi grappling match in December, in what will be the first opportunity for him to engage in high-level grappling action in several years.
"I felt at the end when I retired, I was training, but I needed something," St-Pierre said in his announcement. "I liked the kick of competition, I'd like to get it back, and I'd like to feel the adrenaline again. It's also an avenue from fighters who still want to compete and make money and have fun with the fans and the family of the UFC."
There is no indication yet as to the identify of St-Pierre's opponent for the December 14 contest which will be broadcast on UFC Fight Pass.
You can watch St-Pierre's full announcement below, as well as learning his thoughts on his recent training sessions with Twitter owner Elon Musk.
–
Comments
comments