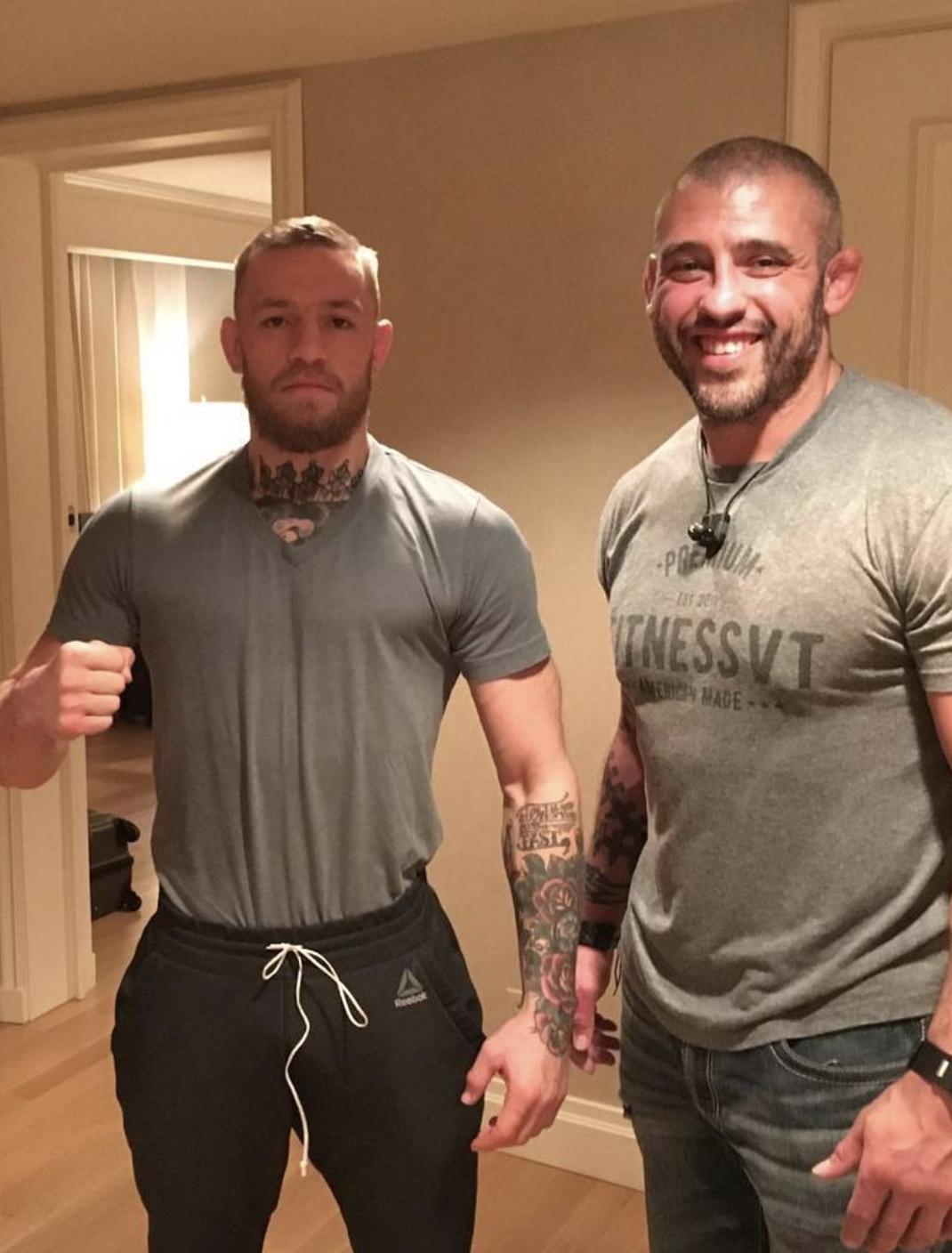 George Lockhart, one of mixed martial arts' most prominent and successful nutritionists and former fighter in his own right, is getting ready to strap the gloves on one last time. And who better to fight than a rival nutritionist with a personal grudge?
For those unaware, Lockhart and Mike Dolce represent two of the most well known names and faces in the MMA dietary field. The pair have both worked with top tier athletes repeatedly over the past few years, and both have been credited as genius minds in helping fighters lose weight and hit the scales on target ahead of fight night.
At some point, a feud grew between the two, the genesis of which can be argued depending on who's opinion and viewpoint you agree with. For Lockhart, however, unkind words on social media have reached a point where it would be better for all involved if he and Dolce could settle their differences offline and in person.
Well it just so happens that Lockhart's company has a new supplement range and CBD line coming out later this year, and are hosting an event of fights in August to promote their new stock. And, since there's a fight card with a space on it…
"If there's anybody I want to punch in the face it might be Mike Dolce," Lockhart said, speaking on the Ariel Helwani MMA Show today. "That'd be a fight I'd wanna make. There's a lot of things he's brought up about me, he's attacked my character, he's attacked my company … he goes online and really talks about my entire team. Attacking me is one thing, going after my team and the guys who are going out there trying to do well — guys like Ian Larios, he's attacked him — it's funny because when we're face to face in person, he's like, 'Hey, what's up man', and online it's a totally different story.
"We never actually respond to the stuff that he says about us. He says we send people to the hospital and we don't know what we're doing, this and that, but we never actually respond because I think at this point we'd give him more credibility by bringing his name to the picture. But if he wants to squash the beef, I know he's got a lot of animosity towards me, if he wants to get into the cage, I'd be more than happy to throw leather at him, man. Either knuckle up or shut up. I don't see a whole lot of good talking smack on social media."
It's been six years since Lockhart (13-1) last fought, and with his increased notoriety amongst MMA fans, he knows his preparation will need to be sublime. Perhaps that's why he's planning on getting ready at a familiar place for martial arts fans.
"I've gotten a chance to work with a lot of different gyms and see a lot of different people and me and [John Kavanagh] have really clicked," Lockhart said. "I love how he coaches, how he mentors people, and he's got this new gym opening up. Any chance I can get to go over to Ireland, I'm there. So if I can go out there, especially with this new gym that he's opening up, I would love to train out there. It would be a dream come true to have him corner for me, or train me as much as possible."
Comments
comments