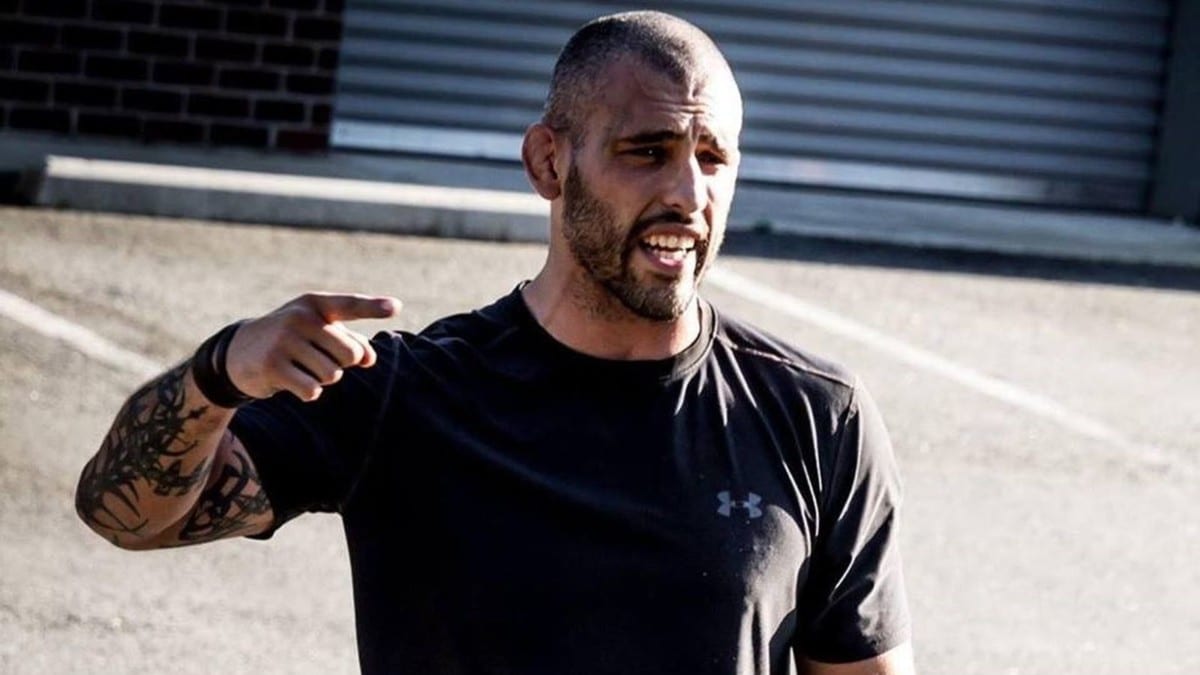 MMA nutritionists George Lockhart and Mike Dolce haven't been on good terms for years now, but over the past two weeks, things have gotten a little more serious.
Two weeks ago, Lockhart announced on the Ariel Helwani MMA show that he wanted to come out of retirement for one last fight, and thought that a contest with Dolce would do well to wrap up their longstanding issues with each other. A week later on the same show, Dolce fired back at Lockhart with far more serious allegations, declaring Lockhart had zero integrity, as well as making claims about his business.
Dolce also stated he'd need $500,000 to accept a bout with Lockhart, and he'd want to do it with bare knuckle rules at Bare Knuckle FC.
Understandably, Lockhart was left unimpressed with the comments. Speaking to Submission Radio, Lockhart refuted the statements made by Dolce, and expressed his frustration and disgust with Dolce's monetary demands for a fight that they both seemingly want.
"He literally just put out an email, he put out an email to all the people that follow the Dolce diet, and it was called 'the tip of the month'," Lockhart said. "And the tip of the month, of the month, was 'watch me slam George Lockhart'. That literally is the tip of the month to them. And I sit there going, wow man, I can't believe that people freaking follow this guy, man. It blows my mind. But he's gonna be like, I'm in shape all the time, I'm in perfect condition. Well then put up or shut up, dude. You want to fight now? I'll fucking fight you now. I don't care. And if he wants to do bare knuckle boxing, I will 100 percent, I will bare knuckle box. I will make his face look like damn meat after I'm done with him.
"Number two, I think honestly it's so disrespectful to the fighters. You've got people like Artem [Lobov] — you know, we work with Artem for the bare knuckle fighting — dude, Artem doesn't make $500,000. Like, dude, go check his fight record. The only thing worse than Dolce's fight record is his fight nutrition. The guy's 5-10 for crying out loud. And you want them to pay you $500,000? What it is that? You're a coward. And you know that bare knuckle boxing isn't going to pay you $500,000. If they do, I'll tell you what, I'll fight 100 percent for free. They don't have to pay me a dime. Not a single dime. And if Dolce wins, you guys can pay the freaking $500,000 to Dolce. If he loses, he doesn't get shit."
In Lockhart's eyes, it's reached a level where it's tempting to take the matter out of the ring the next time he and Dolce cross paths. Unfortunately, he says, to do that would be opening a can of worms that essentially could be avoided.
"Honestly, I don't care. Where I come from, if you talk about the stuff he talked about with me, you know what I'm saying, I'd take him out to the back alley and beat the living piss out of him," Lockhart said. "But the truth is, he's the kind of guy that would talk smack, he's a keyboard warrior 100 percent, and he's a coward. And if anything, he'd be like, 'oh, I was assaulted'. And you know dude, I'm not the kind of person to put hands on somebody, but I'm also not the kind of person to bring stuff up like that. So you know what, you're a fighter, I'm a fighter. Dude, I'm not coming out of retirement just to fight Dolce, I love fighting. You know what I mean? I love it. And that was a big part of who I was for a really long time.
"So for him like, ultimate scenario, if he wants to do MMA, we'll do MMA. If he wants to do bare knuckle boxing, do bare knuckle boxing. We are willing to offer him basic-level entry-level UFC fight pay. We're willing to go that high. And that stuff $500,000, he knows that nobody's gonna take that, man. He knows that. Everybody knows that."
Comments
comments