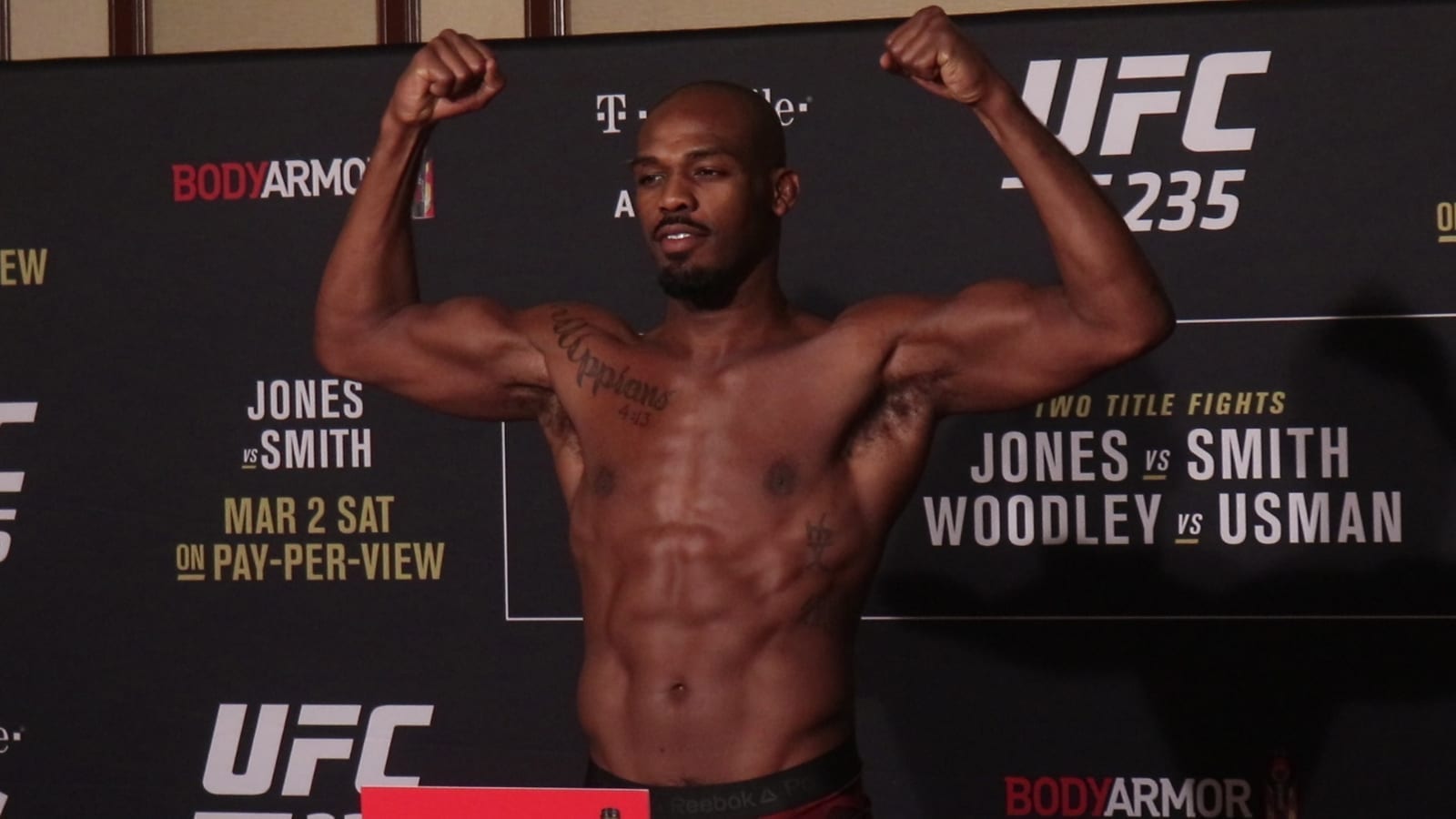 It might seem like a lifetime ago now, but at one point Jon Jones and Brock Lesnar looked all but certain to fight.
It was in July of 2017, right after Jones had defeated Daniel Cormier at UFC 214, when he made the most of his moment and called out Brock Lesnar in the Octagon. After that, Jones failed a drugs test, was suspended from the sport, and the fight disappeared.
Funnily enough, it then seemed as if Cormier and Lesnar would compete, with Lesnar pushing Cormier in the cage at UFC 226 last July, until two weeks ago the professional wrestler informed UFC president Dana White he wouldn't be returning to combat sports.
Now, with Lesnar apparently retired, both Jones and Cormier move on to other stories, with Jones fighting Thiago Santos at 205-pounds later this year, while Cormier meets Stipe Miocic for the second time in August.
For Jones, it's hard not to look at the missed Lesnar bout as disappointing, particularly with how much mainstream appeal the giant Lesnar still possesses.
"He would have been a tall order," Jones said, speaking on Dan Hardy's Open Mat. "If that fight would have happened, it would have been a tall order. It would have been a big night for combat sports. Myself and Lesnar or [Daniel Cormier] and Lesnar, so yeah it is a dissapointment. But Brock's done a lot as an entertainer, and he deserves to rest easy however he likes. He's been entertaining us since middle school with the wrestling stuff."
–
Comments
comments