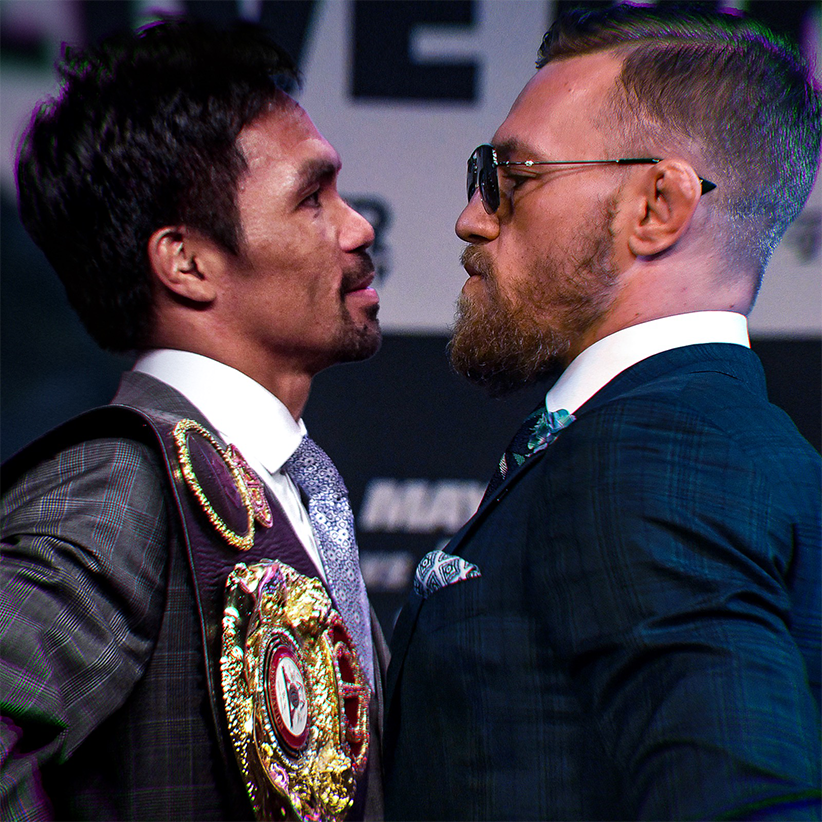 Boxing legend George Foreman believes Conor McGregor has a solid chance against Manny Pacquiao — if he focuses on his punching skills.
McGregor and Pacquiao were heavily linked for a bout later this year, with the Irishman set to step back through the ropes and trade punches for the second time as a professional. For his part, Pacquiao had gone on record to say he wanted to "experience fighting" a mixed martial arts fighter before bringing his legendary career to a close, and such a meeting would likely challenge all existing pay-per-view records.
In the mind of former heavyweight champion Foreman, McGregor should certainly entertain the idea, and even should consider going as far as to call it a day on his MMA career to focus solely on the art of pugilism.
"It's hard for McGregor to accept it but he's a better puncher than he is in MMA," Foreman said, speaking to the Daily Star.
"I'd rather see him in boxing matches now. I think if he has a fight with Pacquiao he can actually beat him – good rules, over 10 rounds, McGregor can beat him. He's already adjusted to boxing, he's not going to do good in MMA anymore. Pacquiao is very good as a matter of fact, but McGregor can beat him in a boxing match."
McGregor was last seen at UFC 257 in January against Dustin Poirier on 'Fight Island' in Abu Dhabi. The pay-per-view, McGregor's first appearance of a planned busy 2021, was a huge commercial success and is believed to have brought in around 1.6 million PPV buys — making it one of the most successful events in UFC history.
Should McGregor go on to meet Poirier in a trilogy fight as, according to UFC president Dana White, is believed to be the plan, then it's likely that event would do even better.
Comments
comments