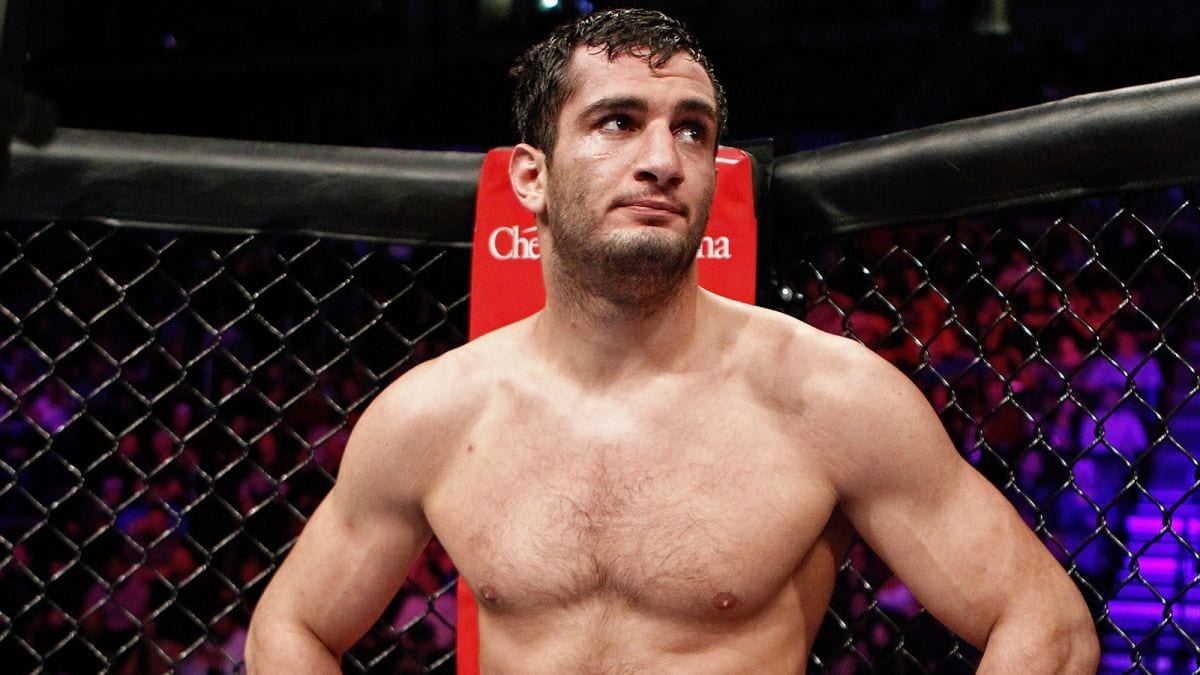 Gegard Mousasi doesn't appreciate it when fans who were unimpressed with his Bellator debut let him know. In fact, he could really do without it.
On Friday night, Mousasi met Alexander Shlemenko in his Bellator debut, and was hit by a huge punch that closed his eye almost entirely. Because of that, Mousasi was forced into survival mode for a significant period of the fight, and was forced to fight in less-than-impressive fashion.
However, if you have any negative remarks to make, Mousasi has an idea for you.
"I was fighting with one eye for almost three rounds so it didn't go the way I wanted, but a win is a win," Mousasi said, speaking on The MMA Hour. "To the haters, they can suck it. I have a pretty long one, they can all get in line and suck it.
"I fought three rounds. I don't know what people are talking about. Maybe they should go instead and fight in the cage. They're sitting behind the computer eating potatoes and they have all their opinions, but let them do that."
Mousasi knows that, as a high level UFC fighter, his move to Bellator would bring along extra scrutiny. Combine that with the fact that a number of other ex-UFC stars haven't had the success they anticipated under the Bellator banner, and Mousasi is aware of the number of people who are looking forward to mocking him for the same thing.
"This is an opportunity for the idiots to complain now and that's what this is all about," Mousasi said. "The people sitting at home, waiting for something to go wrong so they can judge, so they can say stupid s**t. They don't have any respect.
"I watched Donald 'Cowboy' Cerrone lose and he doesn't get as much shit as I get. They talk about I lost to Uriah Hall and I lost to 'Jacare', but both of those guys I have a win over also. So every time they go back and they always discuss if I'm a good fighter or a bad fighter, after 50 fights, I think I've proven that I'm a good fighter. What are they talking about? But you can't fix stupid.
"I'm not pissed off. I don't care. I'm going to eat lobster. I'm going to sit in my farm, drive a tractor and my car. Who cares about these guys? I made my money. I have a better life than all of these bums."
Luckily, Mousasi has such a low opinion of fans that he believes his next time out will win them all back over.
"If I win my next fight, they're all going to forget the last one," he said. "That's how the memory of these idiots work. They have short memory. They're like goldfish or something.
"They all can suck it. Take a line, take a ticket. I have enough for you all."
—
Comments
comments