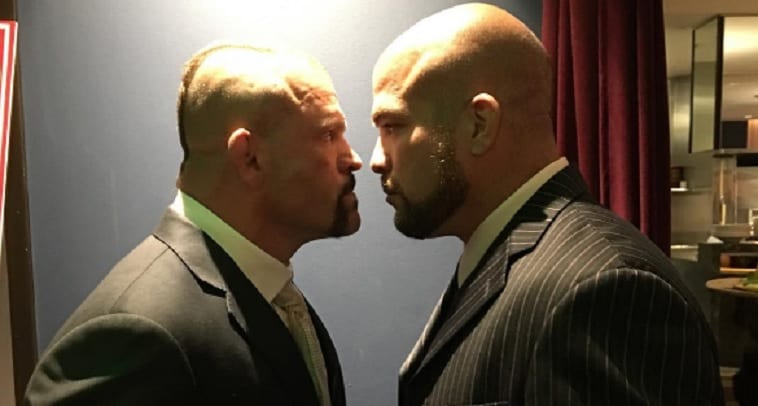 The first mixed martial arts card by Goldenboy Promotions is set.
On November 24, Chuck Liddell and Tito Ortiz will meet for the third time at The Forum in Inglewood, California. They'll be joined by various other name MMA fighters, as well as some less known figures in the sport.
The event will be available for $49 on FITE TV.
Check out the full card below:
Note: "Swing" bouts are fights that will only take place if scheduling allows.
PPV Main Card
Chuck Liddell vs. Tito Ortiz
Kenneth Bergh vs. Jorge Gonzalez
Gleison Tibau vs. Efrain Escudero
Walel Watson vs. Ricardo Palacios
Deron Winn vs. Tom Lawlor
Jay Silva vs. Oscar Cota
Swing Bouts
Albert Morales vs. Cleber Luciano
Jose Huerta vs. Fernie Garcia
Kendall Grove vs. Andre Walker
Dave Terrel vs. Johnny Cisneros
Craig Wilkerson vs. Joshua Jones
Westin Wilson vs. Mike Segura
Amateur Bouts
Isaiah Culpepper vs. Djavan Coleman
Joshua Kim vs. Geoffrey Thomas
Jonathan Kim vs. Mauro Gutierrez
Tyler Schafer vs. Maria Favela
Julianna Miller vs. Diana Mendoza
Comments
comments