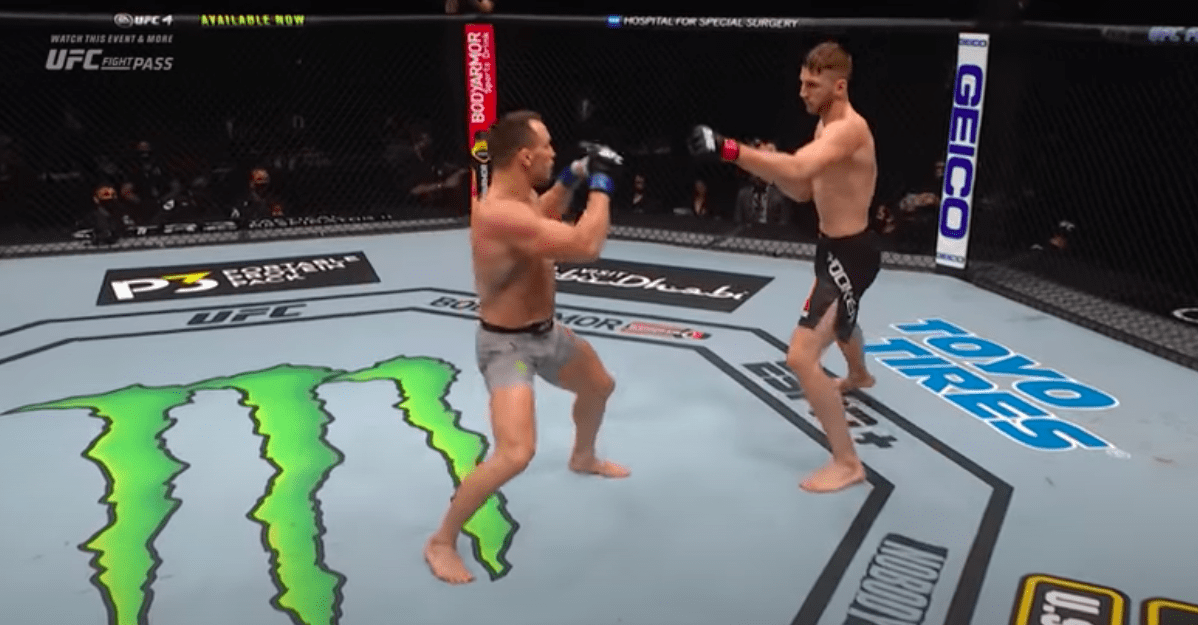 Former Bellator champion Michael Chandler will have an opportunity to claim UFC gold in just his second fight with the organisation when he takes on Charles Oliveira for the world lightweight title on May 16 and if you wanted a re-run of his initial work in the Octagon, look no further.
Chandler arrived in the UFC with an impressive resume showing multiple world title wins in Bellator but questions were asked as to how he would fare when he takes on some of the UFC's best — and this questions was answered rather effectively in his debut fight against New Zealand's hooker.
The first-round finish was predicated by some canny tactics by Chandler. He spent much of the opening exchanges landing swift right single shots to the body, but as soon as Hooker became accustomed to them he followed up with the left hook which led to the first-round stoppage.
Check out his impressive handiwork below:
–
Comments
comments