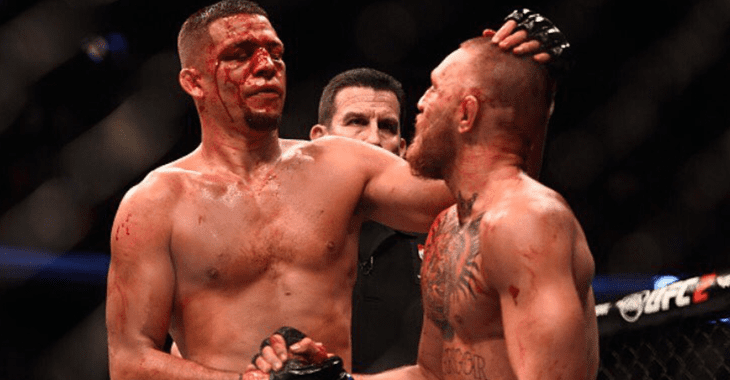 A year ago today, Conor McGregor and Nate Diaz rematched in what remains the biggest mixed martial arts bout in history.
If two years ago someone had said to you that a bout between McGregor and Diaz would be arguably the biggest single match-up in the UFC to date, it's likely that you might greet that statement with a high degree of uncertainty. McGregor is the biggest star in mixed martial arts but Diaz was, as described by UFC president Dana White not a 'needle mover'.
That statement proved to be entirely inaccurate.
Following Diaz's shock short notice victory over McGregor months prior, the Irishman's insistence on a rematch to take place at the same weight of 170-pounds — 25-pounds north of the weight class in which McGregor was champion — brought their rivalry to boiling point. This was entirely reflected in the five-round battle which ensued.
Sit back and enjoy.
.
Comments
comments