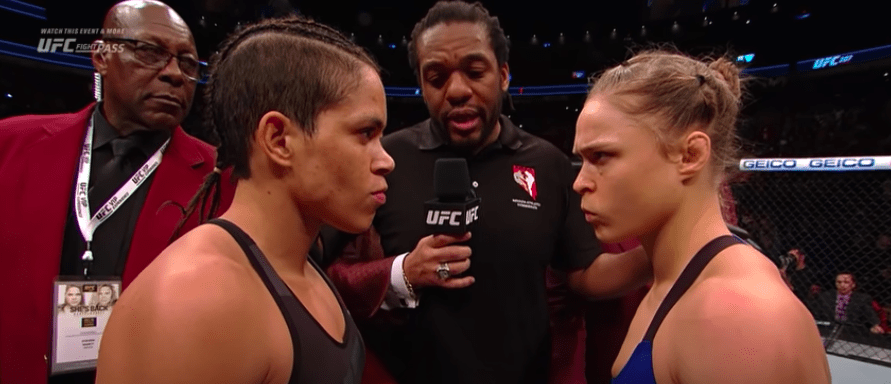 If ever there was a 'passing of the torch' moment in MMA, this was it.
Ronda Rousey, one of the most transformative stars in the history of the UFC, was once considered to be near unbeatable in the women's bantamweight division. She was the winner of her first 12 career bouts, with all but one of those ending in the first round, before she was dealt her first career defeat as a result of a Holly Holm high kick in Australia.
After more than a year away from the sport to lick her wounds Rousey returned to action to take on Amanda Nunes, the woman who had assumed the world title in Rousey's absence.
And much like many of her prior contests, this one was to end in the first round too — but this time it was Rousey who was finished by a barrage of punches against the fence inside the first minute of the fight.
Nunes, now undefeated in seven years, has gone from strength to strength since and has added a second world title to her collection while Rousey has stepped away from the sport after a brief detour with the WWE.
Nunes returns to action at next month's UFC 259 where she will defend her featherweight strap against latest challenger Megan Anderson.
–
Comments
comments