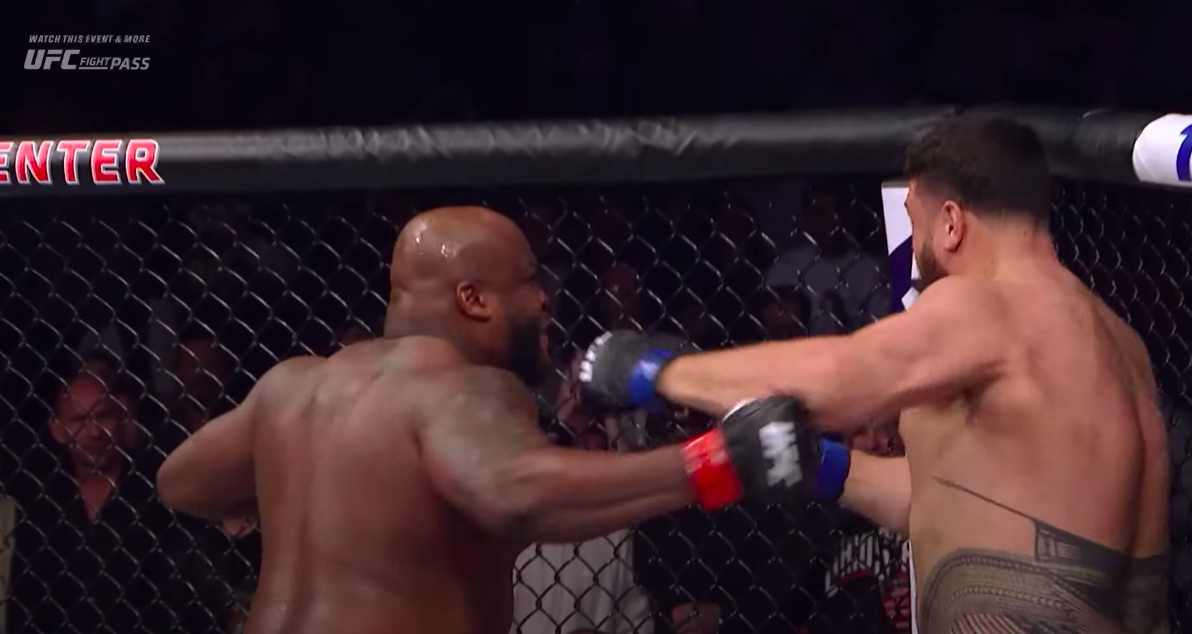 There aren't many people who would come out on top in a swangin' and bangin' contest with Derrick Lewis, but Tai Tuivasa is one of those men.
Tuivasa, the third-ranked fighter in the UFC's heavyweight division, has reeled off five straight victories in his run towards title contention, with the Aussie powerhouse finishing each of those opponents before the end of the second round. Perhaps the biggest name on that list, though, was that of Lewis in a firefight in Houston, Texas last February.
Tuivasa faces a different type of test in Paris, France this weekend when he takes on Ciyrl Gane in the main event of the UFC's first ever trip to the country, and a win against the former title challenger will almost certainly rubber stamp a championship bout of his own.
To do so, he will have to pass what is arguably the sternest test of his entire career to date — but make no mistake, Tuivasa has the necessary power to finish pretty much any human being on earth, as Derrick Lewis found out in the below video:
–
Comments
comments