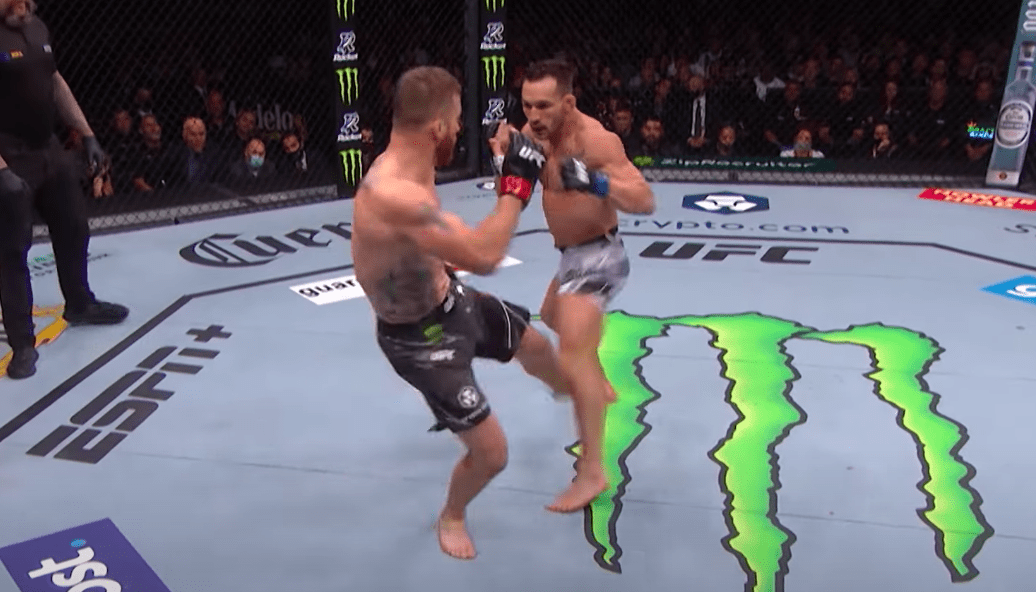 It is sometimes said in the fight game that the key to it is to learn how to hit your opponent without getting hit in return. Well, this doesn't seem to be a philosophy shared by either Justin Gaethje or Michael Chandler.
The two UFC lightweights collided in a firework-filled bout last November in a scrap which charted on most end of year lists as being one of the most entertaining brawls seen in the Octagon in 2021. Gaethje, who had his hand raised after the 15-minute fight, parlayed the victory into an upcoming title bout with Charles Oliveira, while Chandler is set to face Tony Ferguson — with both of those fights slated to take place at UFC 274 on May 8.
But with just a few weeks separating us from those clashes, you can check out the Gaethje vs. Chandler brawl once more below to whet your appetite for the UFC's next pay-per-view offering.
–
Comments
comments