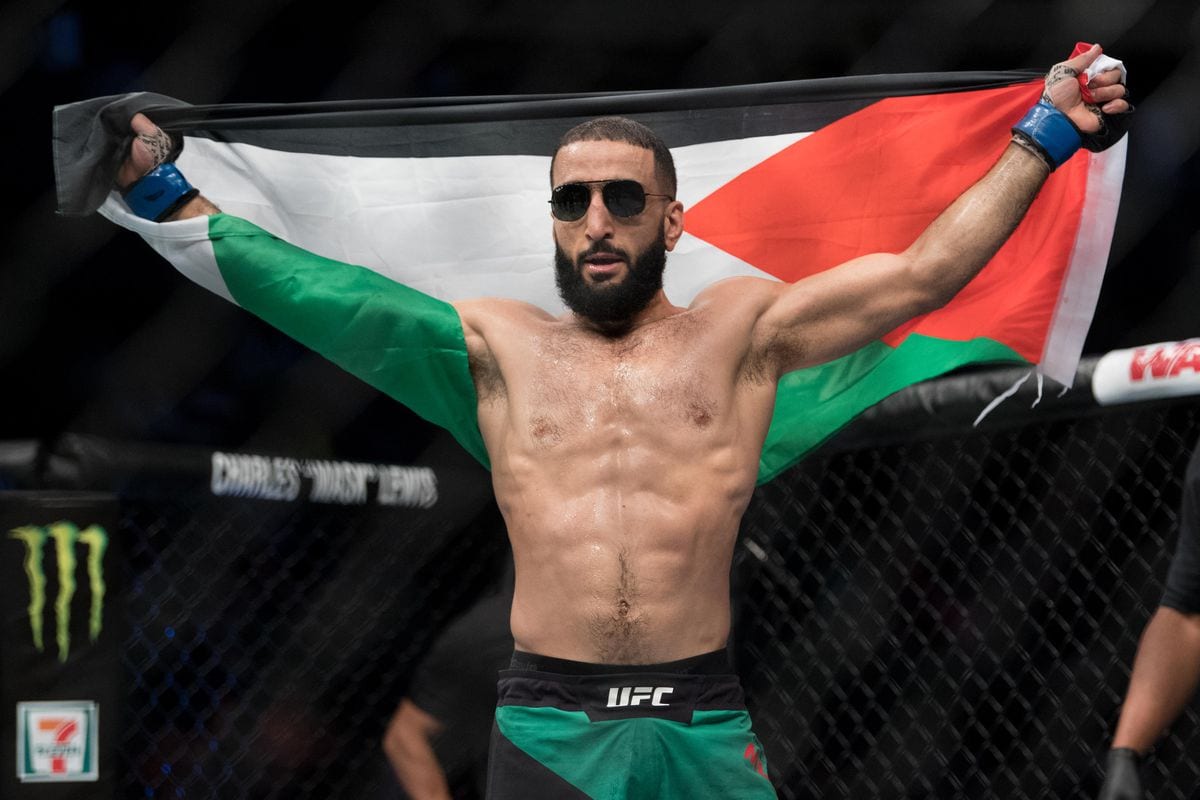 Fresh off a revenge win against Vicente Luque last weekend, Belal Muhammad says he has an idea of who might be next up for him.
Muhammad moved up to fifth in the 170-pound rankings with his comprehensive decision win against Luque, who had knocked him out in New York City at UFC 205 several years prior, and the now 21-3 contender says that he expects he'll be offered a showdown with another top-ranked welterweight, Khamzat Chimaev.
Why? Because he says Colby Covington will turn down the fight.
"I tell people they're like 'oh well Khamzat's going to fight Colby' and I'm like Colby's not taking that fight," Muhammad said via MMA Fighting. "Look who Colby is fighting, look who Colby is calling out. He's calling out [lightweights]. Now that his tooth is broken, he's probably going to be on the sideline for a couple of years until he gets some money from Masvidal."
UFC boss Dana White told the media earlier this month that a Covington vs. Chimaev bout made the most sense at the summit of the division. However, Covington has appeared more concerned with avenging old American Top Team rivalries and has called out Dustin Poirier, a lightweight, who said in no uncertain terms that he will never contemplate a fight with Covington.
And Muhammad says that Covington will do anything to avoid either him or Chimaev.
"I don't think Colby's going to take a fight with either of us," Muhammad explained. "He's looking for somebody off losses, or he's looking for a [lightweight], or I think he's probably going to call out a Nick Diaz or a Nate Diaz. He's going to wait on the sidelines for one of those type of fights. I just don't think he's going to take any tough matchups really.
"Like I said, I'm a guy that likes to stay busy, likes to stay fighting. I know Khamzat like to stay fighting, stay active so I think coming off back-to-back weeks of us fighting, I think that makes a lot of sense, especially with the title fight looming.
"I'm down to fight [Chimaev]. That fight would mean a lot to me. To beat a guy like that who everybody thinks is invincible and untouchable. Obviously, he had a great fight with Gilbert Burns. Nothing but respect for both of those guys but I definitely want to beat him. I want to be the guy that stops him."
And the winner of that fight should be fast-tracked to a title bout, says Muhammad.
"So now if Khamzat fights Colby and I fight somebody else, if Khamzat beats Colby, he's getting a title shot before me. So I'd rather just skip all that, fight him in a five-round fight, winner gets a title shot. It makes a lot of sense to me."
Comments
comments