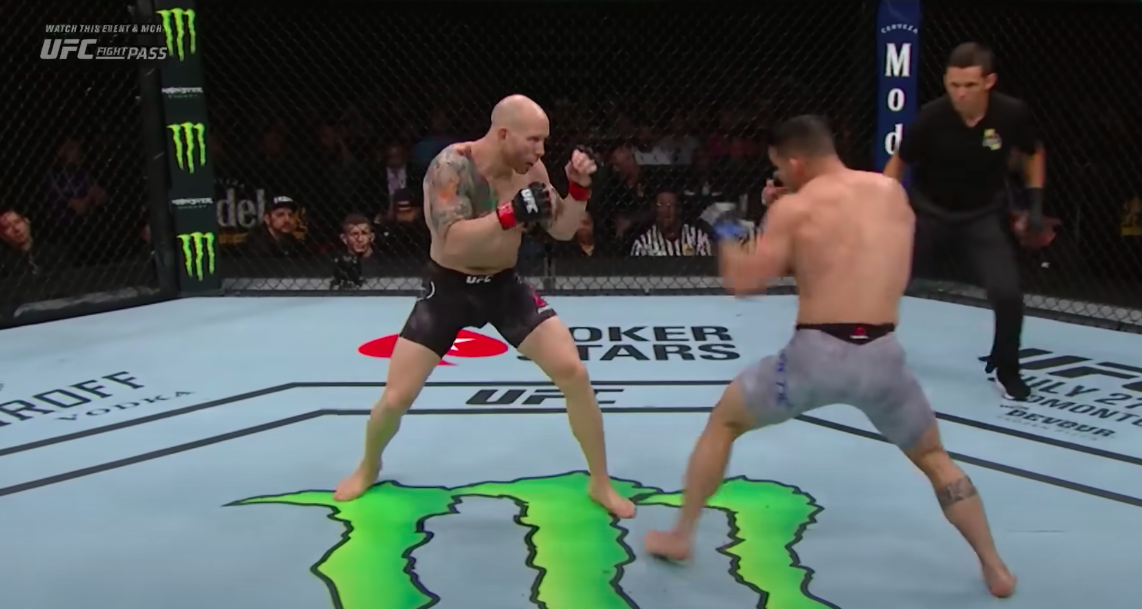 This weekend's UFC main event will see a scrap between two 145-pounders with dynamite in their hands when Josh Emmett and Calvin Kattar go at it in Austin, Texas.
The winner of the contest will likely surge up the featherweight rankings to be on the verge of a title contender fight, and if both men's recent form is anything to go by the winner will likely have to produce something spectacular to put the other away.
"I always prepare the same. I've been preparing for a five, six round fight my entire career," Emmett said to the media this week.
"Every fight has the potential to be one of the Fights of the Night, Fight of the Year if I'm involved in it," he added "I feel like every single fight I've been in, everyone's like 'this is a banger, this is fireworks' — and it will [be], but at the end of the day, I really do not know what's going to happen. It could be the toughest fight of my life, or it could be the easiest fight. And that's with every single fight."
One thing for sure is that Emmett's past opponents won't have called the fights 'easy'. He comes into the fight on the back of four wins, one of which was mauling on the ground of the highly-regarded Mirsad Bektic, which you can check out below:
–
Comments
comments