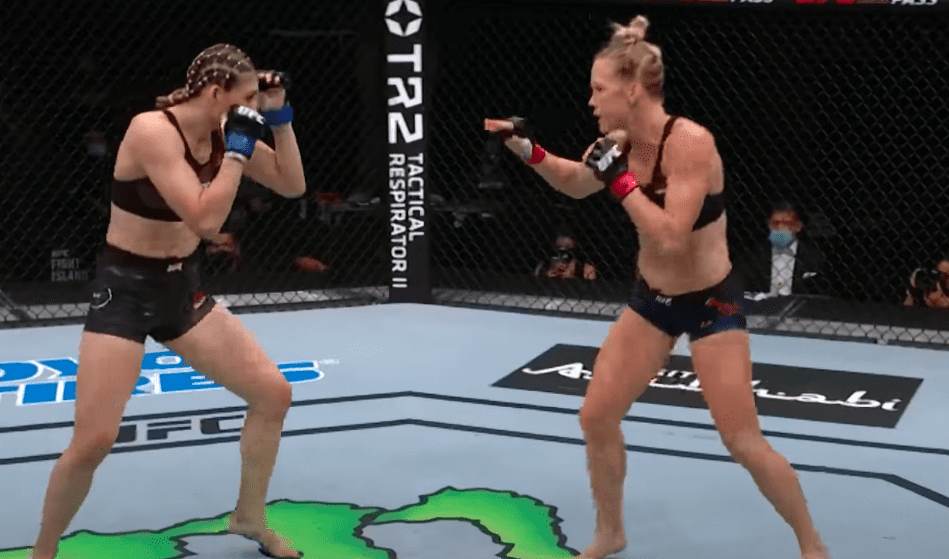 In the near ten years since the UFC launched its women's bantamweight division, just five women have held the strap.
Ronda Rousey was the incumbent champion, with her Strikeforce title upgraded to its UFC equivalent soon after Zuffa's purchase of the now defunct fight promotion. Rousey would defend her crown an impressive six times before she travelled down under in expectation of a seventh against Holly Holm — but the 'Preacher's Daughter' had other ideas, outclassing Rousey before finishing her with a left high kick.
Since then, though, Holm has had a feeling of unfinished business. She lost the championship in her very next fight against Miesha Tate in a fight which led to a sequence of defeats but in January of 2020, Holm returned to defeat Raquel Pennington and earned her second straight win against Irene Aldana the following October.
A third win on the bounce in this weekend's UFC main event against Ketlen Vieira would equal the three-fight win streak she posted which ultimately saw her defeat Rousey all those years ago — and another win this weekend would ideally position her in the conversation to take on reigning champion Julianna Pena. A loss, though, could signal the end of the now 40-year-old's title ambitions.
Ahead of such a high stakes matchup, you can relive Holm's win against Irena Aldana below:
–
Comments
comments