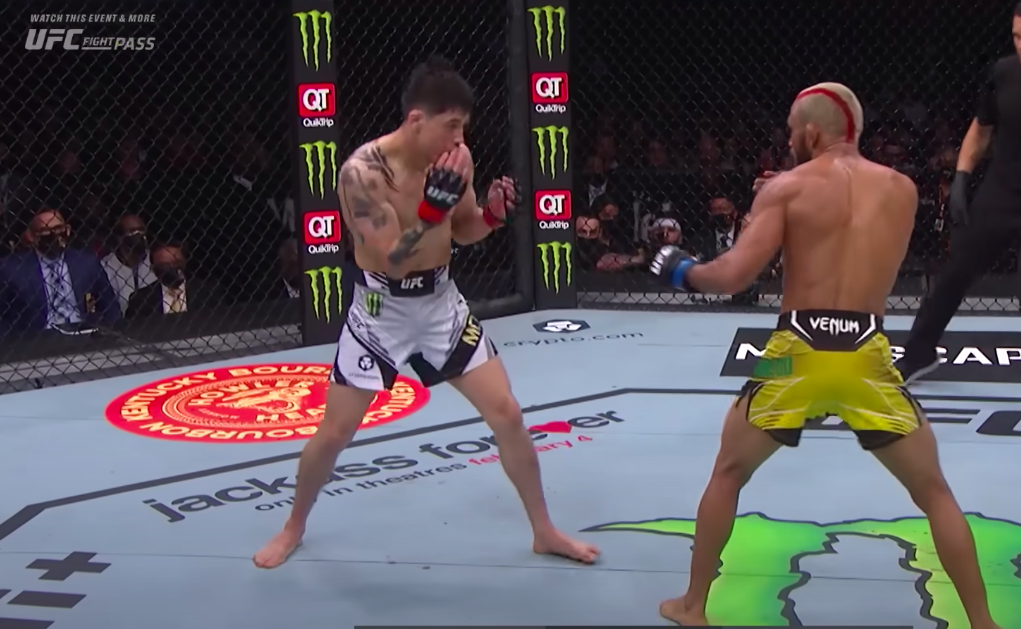 Standout flyweights Brandon Moreno and Deiveson Figueiredo have spent over an hour in the cage with another in the past two years — and at next week's UFC 283 in Brazil they will meet for a fourth time in what is one of the most entertaining rivalries in recent UFC history.
It is practically unheard of for fighters to take each other on four times, particularly under the banner of a single organisation and in such a relatively short period of times, but with the scores between the two 125-pounders neatly tied a 1-1-1 a measure of closure is required to separate the two fighters who have dominated the weight class since their first fight, a hugely entertaining majority draw back in December 2020.
Additionally, their fourth meeting should (in theory, at least) open a door for the other contenders at 125-pounds to step up into title contention after both Moreno and Figueiredo's grip on the gold for the past 24 months, with the likes of Alexandre Pantoja, Brandon Royal and the excellent Matheus Nicolau ideally positioned. Another standout fighter, Kai Kara-France, is probably one win away from re-establishing his own title credentials after his loss to Moreno back in July.
But for all the talk of Moreno and Figueiredo's stranglehold over the division, it is made far easier to understand by the small margins which have separated them in their three fights thus far, as well as how damn entertaining they have been.
And ahead of what could be their final chapter, check below for another chance to watch their tense, high-paced third fight from almost exactly a year ago.
–
Comments
comments