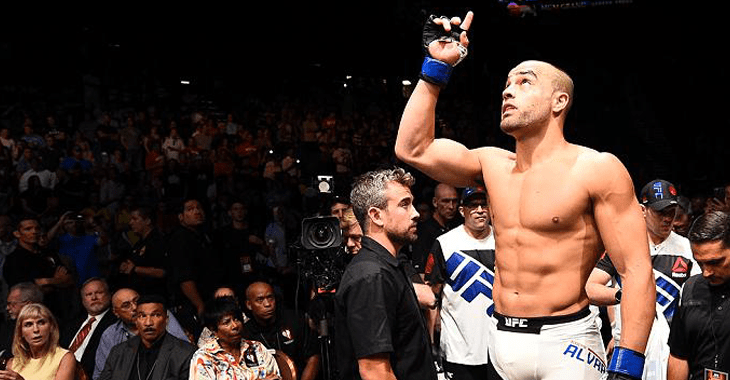 Eddie Alvarez wants to return to an old hunting ground to finish out his career.
The former UFC and Bellator world champion, 38, is currently a free agent after amicably coming to terms with ONE Championship to release him from his deal after a four-fight stint with the Singaporean martial arts organisation, and while he admits that his career is running down towards retirement he says he is looking for one last major platform on which to perform.
"I'm going to more than likely be signing my last contract, and I just want to be fighting here in the United States," Alvarez told Ariel Helwani on Wednesday's edition of The MMA Hour via MMA Fighting. "I really want and need to fight in the United States to finish my career here."
Alvarez added that both the UFC and Bellator would be attractive destinations for him, and stated that he has no professional issues with the UFC or Bellator, at least under its current leadership.
"I've only had one bad split with one company, and it was public [with Bellator under Bjorn Rebney]," he explained. "Everybody knew about it. I never want to be involved in anything like that again. I never did ever since then, and I don't think I ever will. I'm an adult. I know the sport, I know the business. I try to add value to whatever promotion I go to. The people that I sign with, they know that. Besides the one promotion, I never really had a reason to butt heads with anybody.
"Yes [I would return to the UFC]," Alvarez added. "Yeah [I would go back to Bellator]. My messy divorce was with Bjorn Rebney, it wasn't with Scott Coker. I was freed by Scott Coker. My issue was never with Bellator the name — I had a spat with the president and that president got fired.
"But as long as there's big fights and big names involved in that company, I'll more than likely say yes and keep my options open."
Comments
comments