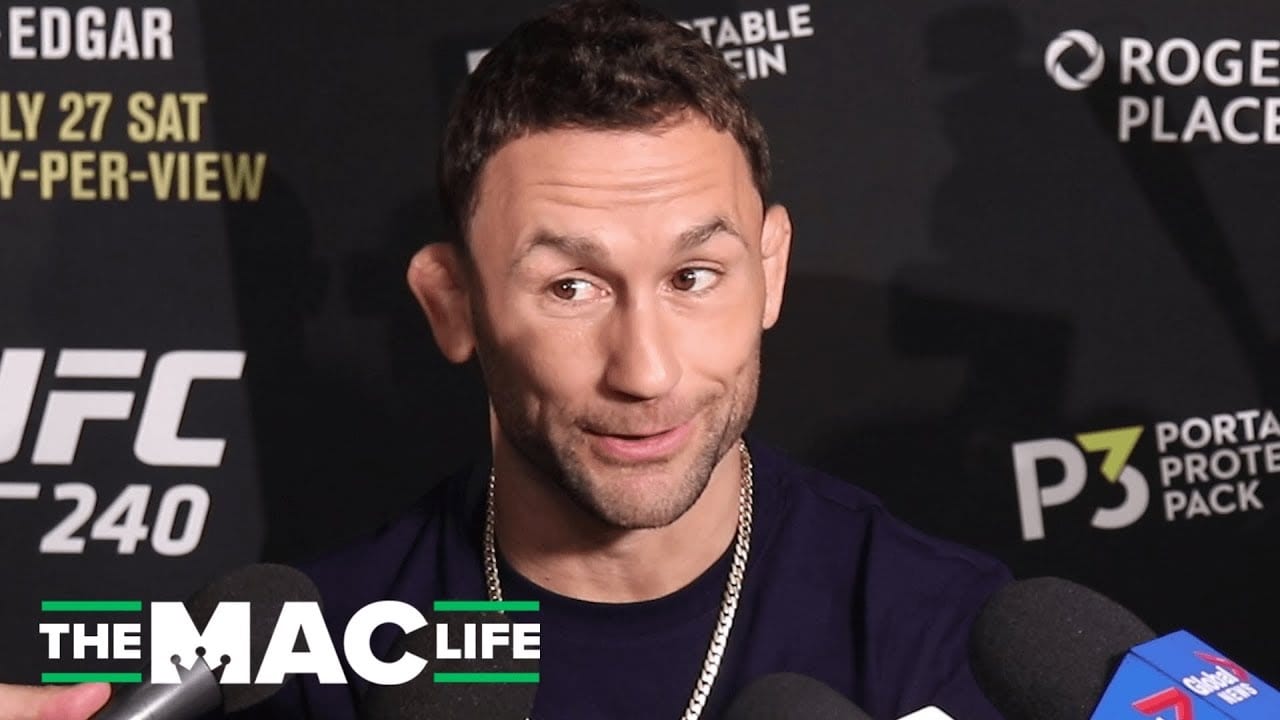 For years Conor McGregor and Frankie Edgar have been linked to a fight with each other.
During McGregor's dramatic rise through featherweight, it seemed as if the two would naturally come to blows, only for circumstance to keep them apart. Interestingly, despite the pairs obvious desire to compete against each other, at no point has either man shown any sign of disrespect.
Indeed, last week McGregor stated a fight with Edgar was still very much on his mind, and revealed he'd even asked UFC president Dana White to book the match up.
"You know who else is at the top of the list: Frankie Edgar is also up there, right there at the top of the list," McGregor said, speaking in an interview with ESPN. "Because he has similarities to Khabib (Nurmagomedov), runs on the back foot, shoots on the single leg. I want these types of similar bouts, and also Frankie has been very respectful. Frankie has always been respectful. He said that he wanted to say, 'I want to tell my grandkids that I fought Conor McGregor one day,' and for me to hear that, ask Dana, for me when I hear that, this is going back many months he said that, I messaged Dana straight away and said that's the fight to make."
Apparently, that was music to Edgar's ears, as he took to his social media to remind us all that should McGregor's name come to him, he'll be accepting the contest.
"You know I'm down to fight @thenotoriousmma it should have happened a long time ago," Edgar wrote. "I know I'm going down to Bantam weight but for you any weight class will do. Anytime any weight class you know I'm game."
You know I'm down to fight @thenotoriousmma it should have happened a long time ago. I know I'm going down to Bantam weight but for you any weight class will do. Anytime any weight class you know I'm game. pic.twitter.com/A04Eoav8rC

— Frankie Edgar (@FrankieEdgar) August 26, 2019
–
Comments
comments