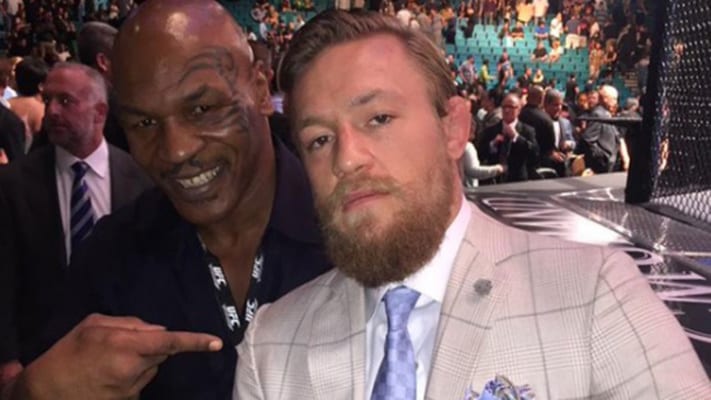 When cautionary tales are offered to fighters, the name Mike Tyson is never far away from the conversation.
The boxing legend found himself propelled to fame, fortune and the top of the world through fighting, only to see his legacy and finances left in tatters through bad decisions, controversies and continuous scandals.
While Tyson might be in a better position these days, his rapid rise and decline offers a warning to other fighters who find themselves on similar trajectories — for instance, Conor McGregor.
McGregor's year has been one surrounded in controversy, most recently with a video acquired by TMZ that saw the Irishman in an altercation with a man in a pub. Currently sidelined with an injury, during an interview with ESPN's Ariel Helwani, McGregor pledged to be a better person and to return to the Octagon as a fighter and champion once again.
"In reality, it doesn't matter what happened there," McGregor said, speaking to ESPN. "I was in the wrong. That man deserved to enjoy his time in the pub without having it end the way it did. Although, five months ago it was, I tried to make amends. And I made amends back then. That doesn't even matter, I was in the wrong."
And according to Tyson, he should definitely be given the opportunity to prove he can be better.
"Absolutely [he should get a second chance], he's a wonderful person," Tyson said, speaking to TMZ. "He's a really kind man. He's going to get good karma for that, he earns it."
–
Comments
comments