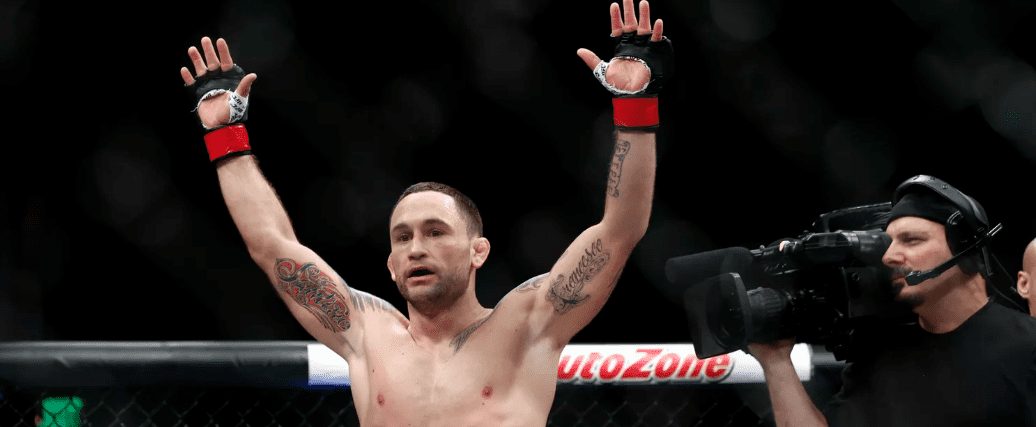 When Frankie Edgar heard the news that a title fight with Max Holloway was to be postponed for the second time, he was understandably disappointed. The two have been scheduled to fight each other for the featherweight championship twice, only for injury to cause the bouts to be scrapped.
Now, at UFC 222, Edgar will potentially sacrifice his title shot by going up against up and coming 145-pounder Brian Ortega — a man who could provide any featherweight a challenge. But, according to Edgar, the idea of sitting out until Holloway returns was out of the question.
"I just want to fight," Edgar said, speaking to FloCombat. "I got so close to the December fight and got hurt and preparing, I just didn't want to waste another camp. I felt like in December I pretty much wasted eight weeks of training to get hurt.
"Here we are four weeks away from this fight, and I didn't want to waste another six weeks of training and not being able to fight. I've got to get paid. I only get paid when I'm in there and if I'm not fighting, I'm not making money."
Should Edgar defeat Ortega, he'll assert himself as the rightful contender to Holloway's title. But, at 36-years old, Edgar knows he needs to make the most of his time left in the sport. So, if Holloway's recently suffered injury keeps the Hawaiian out of action for a prolonged period of time, Edgar is keeping the door open to another fight before a championship shot.
"I want to go out there and fight March 3 and if Max is ready to go fairly quick, then yeah I'll probably wait for Max," Edgar said. "But if he's still maybe not ready until the end of summer, I might jump in there again. I want to fight. This is what I want to do. The belt, it is a goal of mine, I don't want to say I've lost sight of that but I've been waiting around and two times so close didn't come. I just want to fight."
"March 3— fight — if Max is ready to go in June that would be perfect. If he's still not ready to go, I might jump in there again. Who knows."
Comments
comments