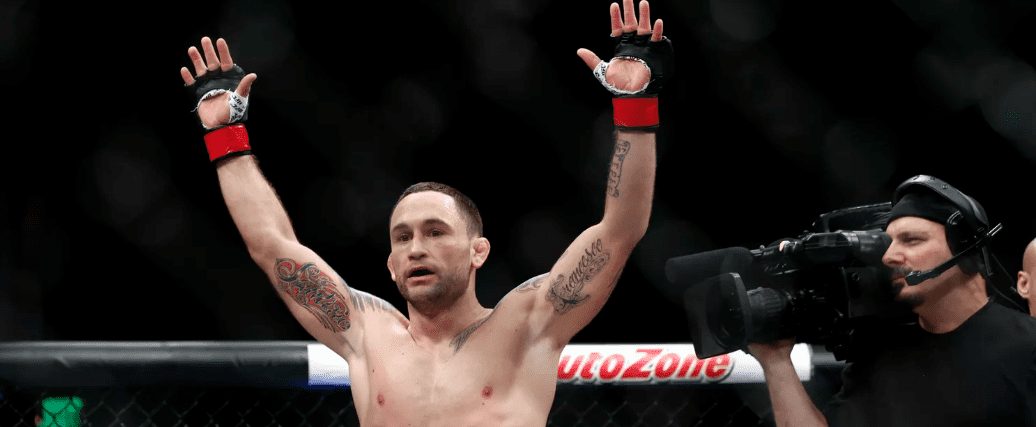 With his bantamweight debut having proved to be a successful one against Pedro Munhoz this month, Frankie Edgar is plotting his next move at 135-pounds.
The former UFC lightweight champion is among the most experienced fighters in UFC history having already competed in nine world title fights, but with his 10th not on the immediate horizon Edgar has turned his attention to securing the type of fights which could usher him into bantamweight title contention at the earliest opportunity — and one name makes more sense to him than others.
"Another guy that's also a little older and a legend himself is Dominick Cruz," Edgar told Bruce Buffer on his podcast, as noted by MMA Fighting.
"A lot of people are still talking about that, so I'm definitely interested. The title is obviously my main goal, where my sight's on, but it doesn't have to be right away. I'm willing to fight some of those legacy fights as well."
Several years ago (nine to be exact), both men were reigning UFC world champions at the same time and Edgar is intrigued as to how the two men's skillsets would collide in the cage.
"I don't know, that'd be tough," Edgar said. "If you chase him, he's really good at that, and you don't want him chasing you either. So I think you got to mix it up and try a little cat and mouse game with him."
With Edgar turning 39 on his next birthday he knows that the clock is ticking on his status as an elite athlete, so he wants his next move — be it against Cruz or not — to come sooner rather than later, and certainly before the year is out.
"Before Christmas would be ideal," he said. "I just spoke with my manager about wanting to get in there in December and he's got some ideas. I'm sure he's gonna run it by the UFC soon."
Comments
comments