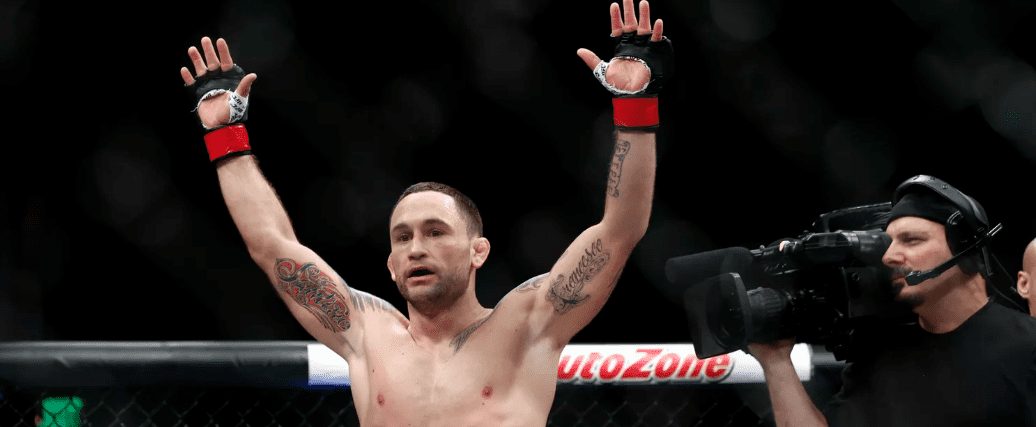 When Frankie Edgar accepted a contest with Cub Swanson so soon after being brutally knocked out last month, there were plenty who lamented The Answer's decision. Well fortunately for Edgar — a man determined to get back on the horse after a brutal defeat — he chose to ignore those criticisms, proving his doubters wrong with a victory over Swanson in the main event of UFC Atlantic City.
The first started tentatively, with both men's movement causing the other to need time to adjust. While Swanson had found himself a decent rhythm by the bell, the big moment came when Edgar burst forward and landed a solid right hand that had Swanson staggering back, before landing a nice left hook as the two broke out of the clinch.
The second round continued in much the same pace, as the duo's speed and ability to maneuver away from strikes kept the affair a technical one rather than an explosive back and forth. In the third, the pair found themselves in more grappling exchanges, but for the most part carried on their previous pace. In the end, while it wasn't the most dynamic showing, it was Edgar who did enough in the eyes of the judges — and in front of a hometown crowd — to earn the victory.
And, with the win, Edgar made it clear that while he might be 36-years old, the title belt remains very much in his sights.
"You put your mind to something you can do it," Edgar said post-fight. "I'm not going anywhere. That title shot, I missed it. I was doing really well against Brian Ortega and he caught me with a good shot. I'd like to fight the winner of [him and Max Holloway]."
–
Comments
comments