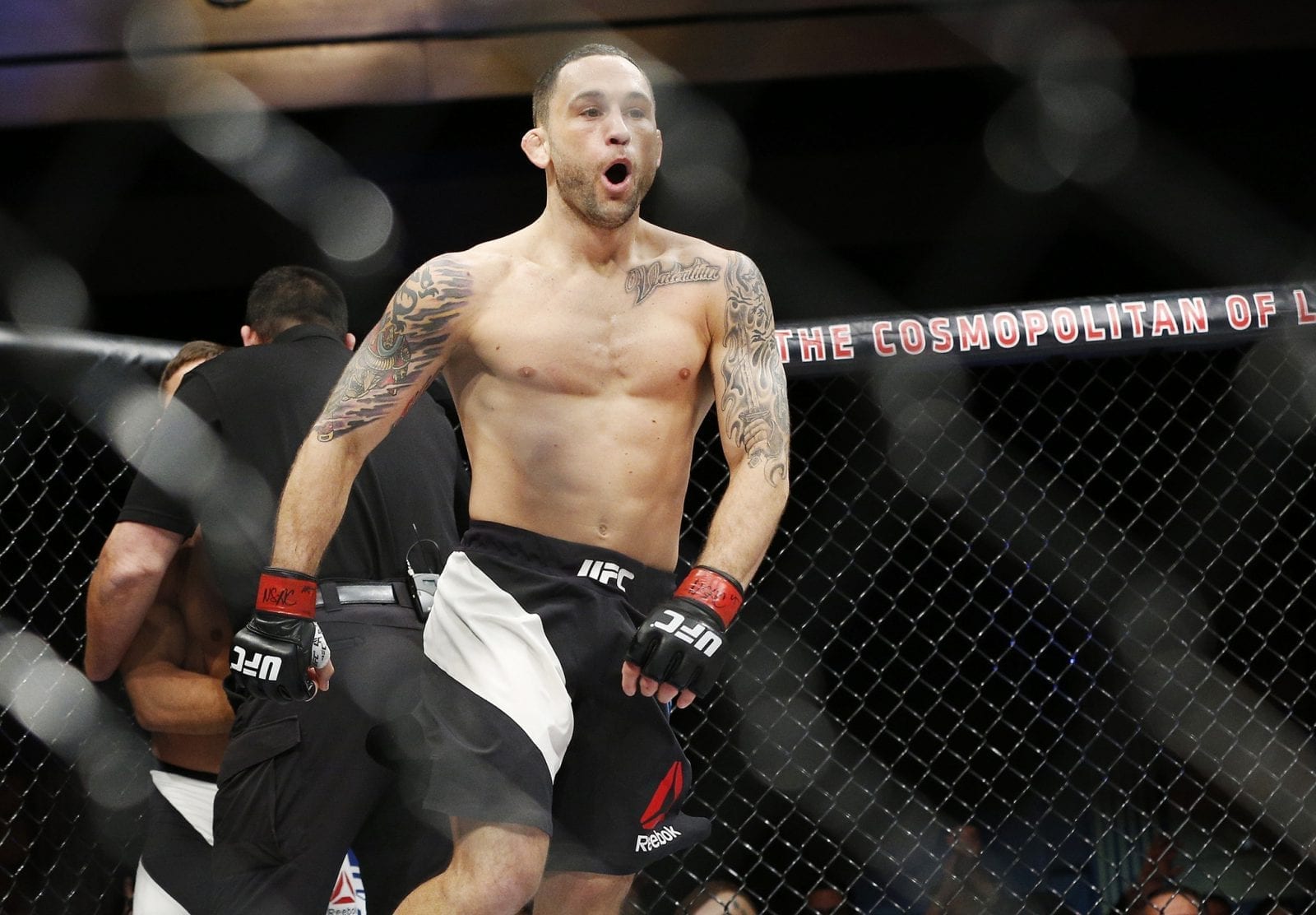 When Conor McGregor offered to step in for Max Holloway and fight Frankie Edgar at UFC 222, only for the contest never to materialise, fans were denied an opportunity to see one of the most talked about fights of the last few years.
They weren't the only ones left disappointed. Edgar himself, who was left without a title opportunity after Holloway's injury, once again finds himself so-close-but-so-far to a contest with the enigmatic Irishman. Ever since McGregor's initial rise through featherweight, the pair have been linked to the other, only for the bout to be scuppered by circumstance.
While Edgar isn't allowing the renewed McGregor talk to distract him from Brian Ortega this Saturday, he won't deny that he would take any chance to step into the cage with the UFC lightweight champion.
"I mean, who wouldn't want to fight him," Edgar said, speaking to TheMacLife at the UFC 222 media day. "He's the most popular guy in our sport — possibly ever. Years down the line, if I didn't have him on my record, of course I'll be a little disappointed, but I'm not really worried about it. We could have crossed paths many times, and we haven't. I think we would have already if it was actually going to happen."
The reason the two aren't meeting this weekend is, reportedly, down to the UFC. McGregor himself stated he was told the promotion didn't feel they would have enough time to properly hype the bout if McGregor stepped in on a few weeks notice, and as such passed on the chance to make the fight.
Although, interestingly, it does seem as if McGregor is still paying attention to Edgar's performance, responding to a video of Edgar's open workout with a simple, "You are all handy bread" on social media.
You are all handy bread. https://t.co/yM9qFUrH19

— Conor McGregor (@TheNotoriousMMA) March 1, 2018
–
Comments
comments