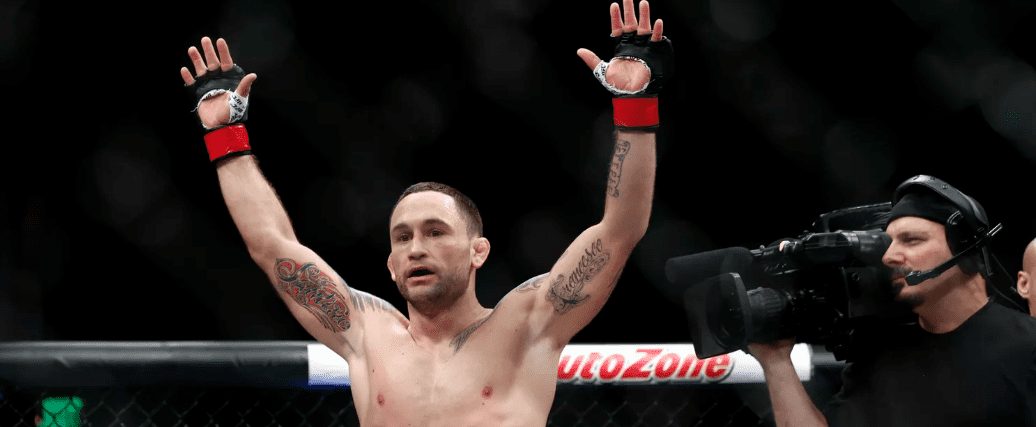 On Saturday night, Frankie Edgar's loss to Brian Ortega was a quick reminder to fans that mixed martial arts is a cruel mistress.
Originally scheduled to fight UFC featherweight champion Max Holloway, Edgar took the bout with Ortega on short notice after Holloway pulled out injured from the bout. Unfortunately for Edgar, Ortega rendered him unconscious in the first round, meaning Edgar's opportunity at the world title slipped through his fingers. At 36-years old, it may have been the last shot of Edgar's career.
But, as if you could expect anything less, Edgar isn't going anywhere.
One of the most durable and toughest fighters in history, Edgar took to his social media to address the loss and offer congratulations to Ortega — before pledging he'll be back in the cage again soon.
"Saturday did not go as planned," Edgar wrote. "Congrats to Ortega he definitely got me with some good ones. Thanks to all my peers, my team, my friends, and my fans for their nice words, they don't go unnoticed.
"All I can do now is dust myself off and get ready to put it all on the line again."
Saturday did not go as planned, congrats to Ortega he definitely got me with some good ones. Thanks to all my peers, my team, my friends, and my fans for their nice words, they don't go unnoticed. All I can do now is dust myself off and get ready to put it all on the line again.

— Frankie Edgar (@FrankieEdgar) March 5, 2018
—
Comments
comments