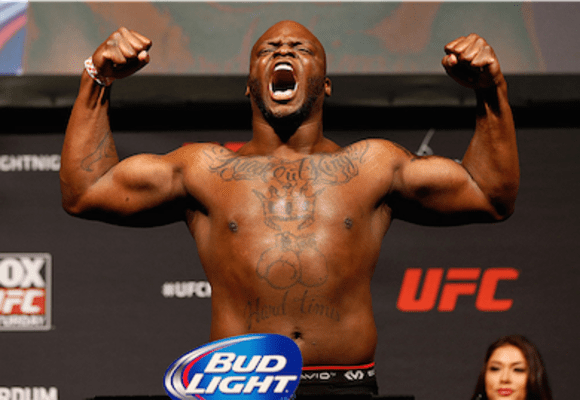 Not many men want to get into a cage and exchange punches with Francis Ngannou, but Derrick Lewis isn't the same as many men.
Lewis and Ngannou have had a quiet, but definite feud at heavyweight over the past few years, with Lewis taking exception to comments made by Ngannou that he felt were disrespectful. In turn, Lewis himself has fired back with a few shots, labelling Ngannou a booty scratcher and more.
Now, since Ngannou suffered his first loss in the UFC, Lewis thinks it's time to settle the score inside the Octagon — and he wants it to happen sooner rather than later.
"Yeah hopefully we can get something done this year, man," Lewis said, speaking on the Slip n' Dip Podcast. "Hopefully we can get something before he turns 50 on us."
Ngannou has been out of action since his defeat to heavyweight champion Stipe Miocic, but has never shown much interest in actually fighting Lewis. Instead, names like Brock Lesnar — a man who has been linked with a return to action — have interested the French/Cameroonian.
Not that Lewis would turn down a chance at Lesnar himself.
"Yeah, if the money is right I'll fight anybody," Lewis said. "I'd still fight him even now."
"I don't care about that [USADA testing]. I was fighting guys that were on the juice before USADA even came along so I already knew most of these guys that were fighting in my young career that they was on the juice so I didn't care. So it doesn't matter to me."
–
Comments
comments