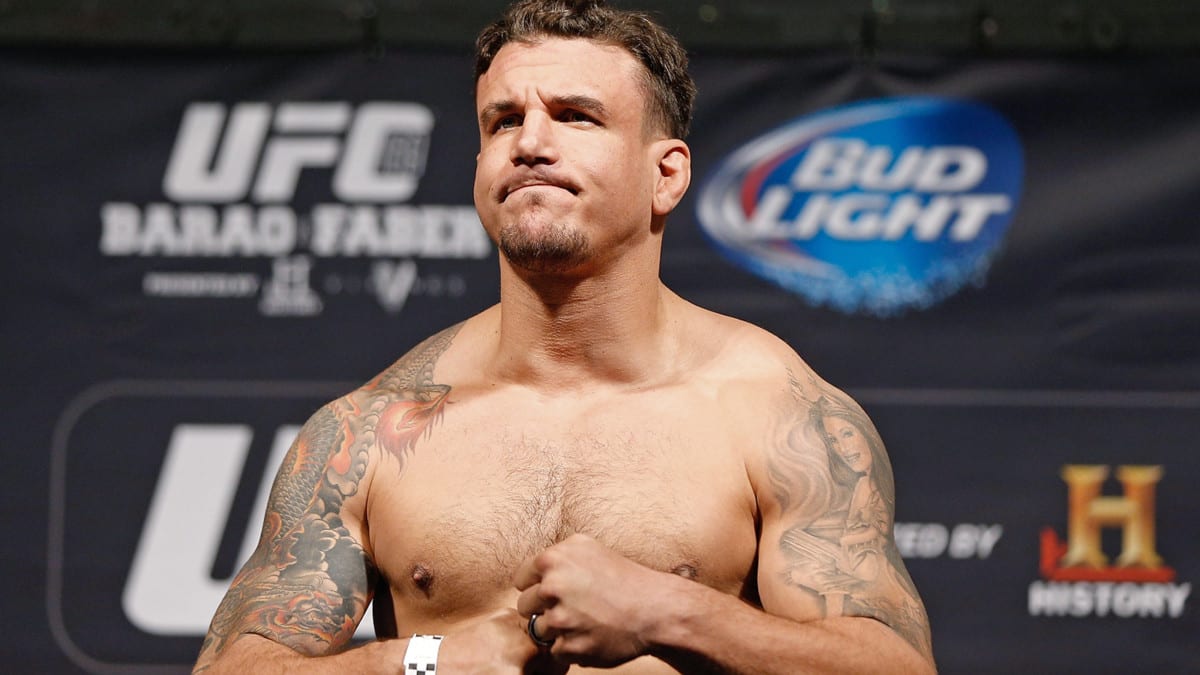 His pursuit of glory at the Bellator Heavyweight Grand Prix ended at the (heavy) hands of Fedor Emelianenko a couple of weeks ago means that Frank Mir has a little spare time at the moment. Good thing too, as the former UFC heavyweight champion has been called in as an expert witness in a case involving a Las Vegas police officer and the death of a man being detained by him.
Las Vegas Metro Police Department officer Kenneth Lopera has been charged with involuntary manslaughter following the death of Tashii Farmer, who died following a choke hold being applied to him. Mir, one of the MMA's most experienced submission experts, was called in to review the footage and impart his opinion. Lopera's police union states that Farmer's death was as a result of an enlarged heart, drugs and the stress of the being involved in a struggle with a police officer.
Mir's testimony is restricted but his testimony sided with the police officer.
"When he did that one of his first reactions to me was, Steve there is no way this guy killed the suspect involved. There's no way," said Detective Steve Grammas of the Las Vegas Police Protective Association of Mir's opinion having viewed the video.
The autopsy reports stated that asphyxia was the cause of death but did indicate additional factors as playing a part in Farmer's passing. It was noted that Lopera violated several police procedures when he chased, tased and subdued Farmer.
Originally Clark County Coroner John Fudenberg stated, as reported by MMA Mania: "The autopsy determined the cause of death to be asphyxia due to police restraint procedures and other significant conditions included methamphetamine intoxication and cardiomegaly. The manner of death is ruled homicide."
Although Mir was asked to testify before a grand jury, there is no indication yet if his testimony will be used in a trial.
Comments
comments