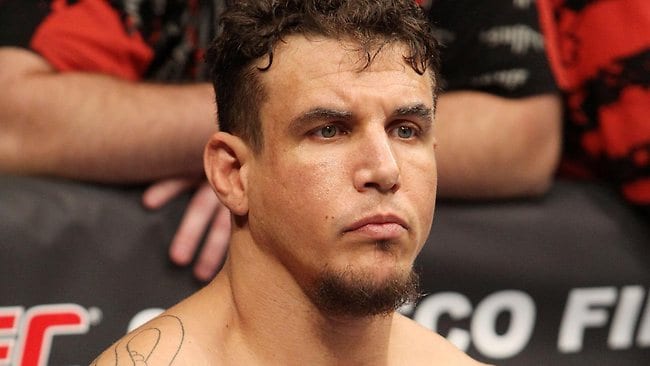 It may have taken a while, but Frank Mir has been given his punishment for a failed USADA test.
Mir tested positive for a metabolite of dehydrochloromethyltestosterone following a test conducted in the immediate aftermath of his loss to Mark Hunt on March 20 of last year. Mir has consistently denied taking the substance knowingly, at one point citing fears of contaminated meat he consumed while on the trip in Australia.
Along with the sentence, which is retro-active, USADA released the following statement:
"DHCMT is a non-Specified Substance in the class of Anabolic Agents and prohibited at all times under the UFC Anti-Doping Policy, which has adopted the World Anti-Doping Agency (WADA) Prohibited List. The finding of a long-term DHCMT metabolite in Mir's sample, which was identified through a new detection method by the WADA-accredited laboratory in Tokyo, Japan, led to Mir being provisionally suspended from competition on April 8, 2016.
"Upon learning of the positive results of the sample analyzed in Tokyo, USADA had all previously collected stored samples for Mir reanalyzed at the WADA-accredited laboratory in Salt Lake City, Utah (SMRTL), which had also recently implemented methodology for the detection of newly identified long-term DHCMT metabolites. As a result of the additional analyses, SMRTL discovered that an out-of-competition sample Mir provided on February 5, 2016, which had previously been reported to USADA as negative for the presence of prohibited substances, was also positive for the same long-term DHCMT metabolite found in Mir's in-competition sample."
What comes next for Mir is uncertain, but at the very least, he won't be back in the UFC cage until next year.
Comments
comments