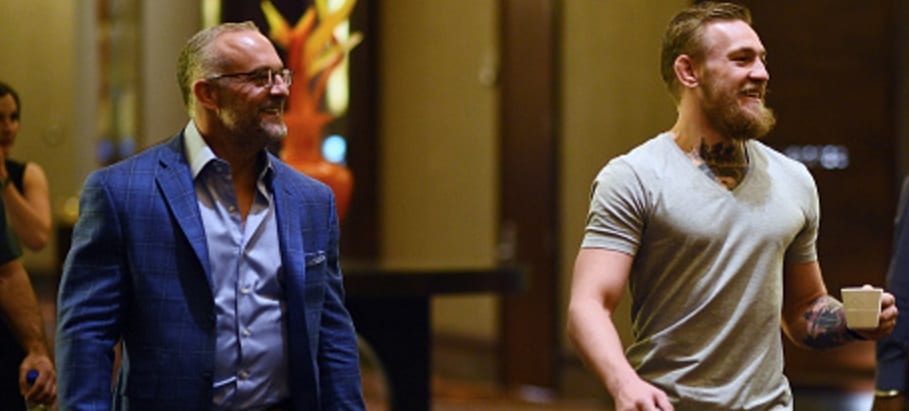 Former UFC owners Frank and Lorenzo Feritta, who last year sold their stake in the company for a sum in the region of $4.2b, have announced plans for Fertitta Capital, a large-scale private investment firm which will seek opportunities in the technology, media and entertainment sectors. 
The brothers, who also own the Station Casinos gaming company in Las Vegas as well as having a stake in Red Rock Resorts, turned their initial $2m investment in the UFC in 2001 to a sum several orders of magnitude larger when they agreed a sale with entertainment conglomerate WME-IMG last summer aim to mirror that investment to return ratio across several industries and have pumped a war chest of $500m into their newly-established company.
Former UFC CFO Nakisa Bidarian has been announced as Fertitta Capital's CEO.
Speaking of his new enterprise, Lorenzo Fertitta (pictured above with Conor McGregor) said: "There is tremendous opportunity in the market for a firm that combines patient capital with this unique team of experienced investors and operators.
"Our long-term view enables us to avoid mandated investment timelines and instead focus exclusively on what really matters – understanding the needs of the companies we partner with and helping them achieve their operational and financial objectives."
The sale of the UFC to WME-IMG, negotiated in part by the Fertitta brothers, remains the largest ever sports transaction in history.
Comments
comments