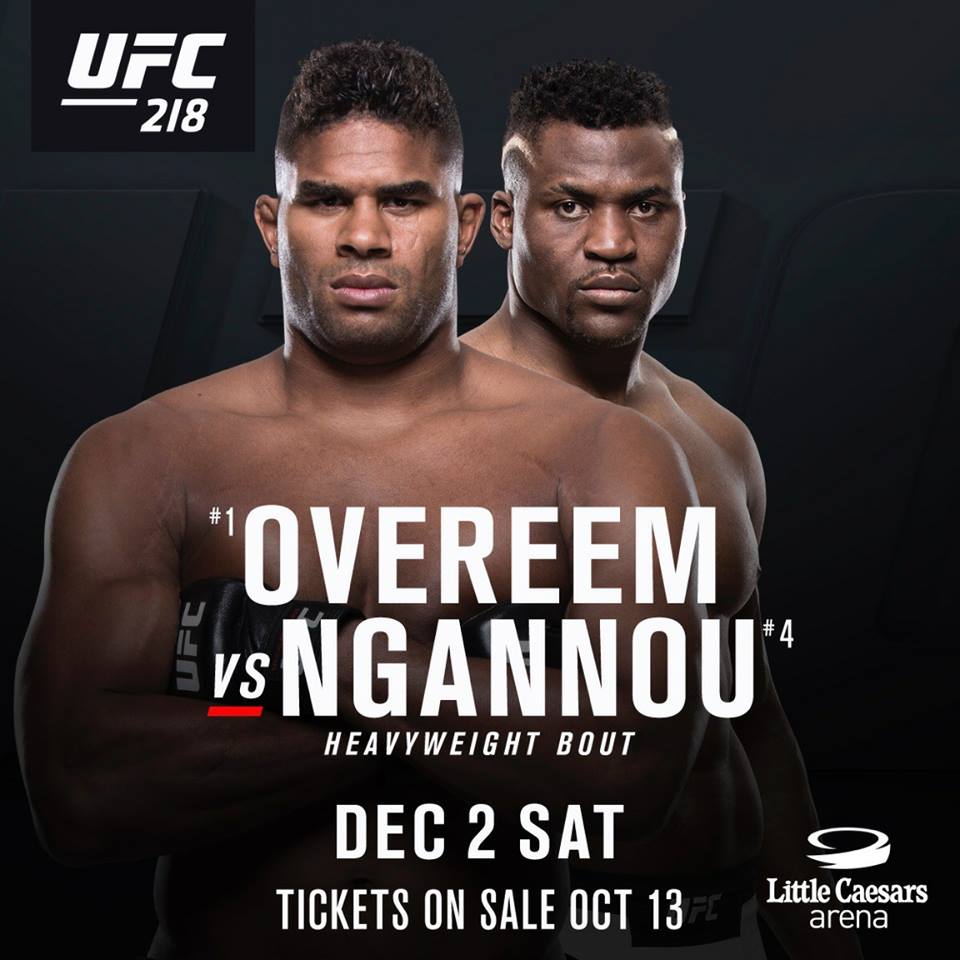 Francis Ngannou has had his wishes granted, and will face a top name in the UFC heavyweight.
Ngannou (currently ranked #4) will face #1 ranked Alistair Overeem at UFC 218 in Detroit on December 2. The contest could well provide current heavyweight champion Stipe Miocic with his next challenger.
Ngannou confirmed the news on his social media.
Ngannou was supposed to face Junior Dos Santos earlier this year, before Dos Santos was forced to withdraw after failing a USADA test. Ngannou went on to campaign heavily for either a title shot at Miocic or a contender bout against Overeem, before finally being granted the Dutchman.
There could be something of a personal edge to the contest.
Since Dos Santos' withdrawal, Ngannou began publicly challenging Overeem to a contest on social media, earning himself a response in which Overeem accused the other man of attempting to jump the line for a title shot.
@Alistairovereem been mentioning my name everywhere . I'm now open and free for you guy . Let do this at #ufc215🔥🔥🔥

— Francis NGannou (@francis_ngannou) August 19, 2017
I heard someone is trying to skip the line. Can't allow such a thing to happen. So @francis_ngannou let's go! @ufc pic.twitter.com/hwLBhdtMfk

— Alistair Overeem (@Alistairovereem) September 7, 2017
The two will be able to settle their differences, as well as who looks most likely to fight for gold next in just a couple of months.
Comments
comments