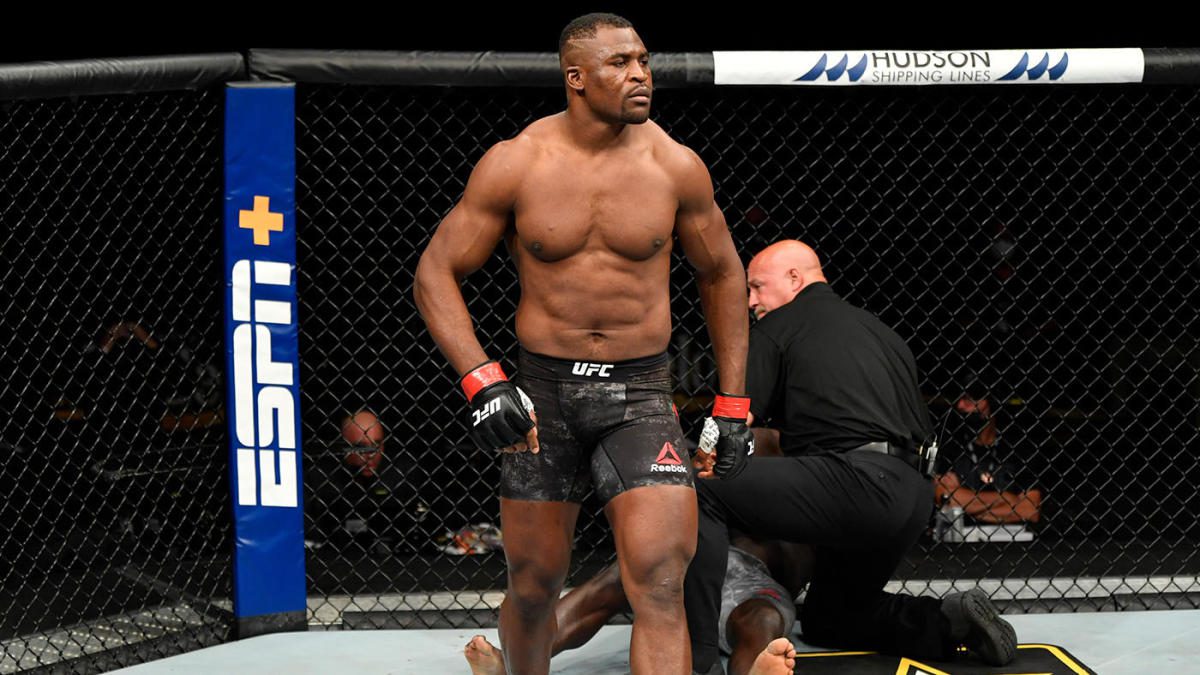 Francis Ngannou remains the chief target for today's stable of UFC heavyweights but the creation of an interim title just months after Ngannou had won the real thing has given the Cameroonian pause for thought.
Ngannou is slated to face Frenchman Ciryl Gane early next year, after Gane swept past Derrick Lewis in their interim title fight in August in a fight which was booked after Ngannou expressed hesitancy in fight that same month as it clashed with a trip back to his native country and wouldn't have allowed him adequate time to prepare.
He reportedly suggested a date in September but the UFC stuck to their guns and created the interim title fight, with the winner to challenge Ngannou soon after. And speaking on The MMA Hour, Ngannou said that he has little issue with Gane's status near the summit of the division, but wasn't happy about how the whole situation was handled.
View this post on Instagram
"The only issue is how — because on my end, I know that was the way to apply pressure –it didn't seem right," Ngannou said. "I find it so awkward that it didn't even bother me. I'm like, what's going on? OK, let's do it. What bothers me is the fact that to promote that fight they were trying to discredit me and pretend, 'If you want to go on vacation, keep yourself and when you want to fight, we are here.' No, I want to fight and I wasn't on vacation. And they use a video from Embedded to play that game, to pretend to discredit me and show that I was on vacation.
"That bothers me because that's not right. I know that is not true, it's just to discredit me, to control the narrative. I don't have a problem if they want to do the interim, just do the interim without sabotaging me.
"Not to mention they have to give me at least time to maybe go home and introduce the belt for my people, for my country, for my family," Ngannou said. "Why was the rush so bad? In the past two years I have fought twice and suddenly I have to defend my title after two months? What is the rush? What's wrong? Why can't I have the average time as everybody, three or four months?"
He adds that the matter has been a sour one for him, and that he doesn't feel that the UFC appreciate his true value.
"Honestly, that's not the feeling that I have," Ngannou said of the UFC's perception of him. "I might be wrong, but I don't feel that because in my opinion for right now, from what I'm seeing, the UFC is trying to discredit me. That's what I know. And those promoting somebody cannot work together with discrediting him. You don't do that to somebody that you want to promote.
"What do I look for? First of all, I look for some respect, that's to start. Then I look to get stuff right, I look to feel like I'm respected, to feel like they care at least. That's it. I never asked for anything more than that. That would be enough for me. … I gained the position that I am at. I wasn't nominated, I wasn't assigned to be here, I earned it. So that means I deserve a little bit of respect, just a little bit. I'm not a big deal, just a little famous, that's it."
Comments
comments