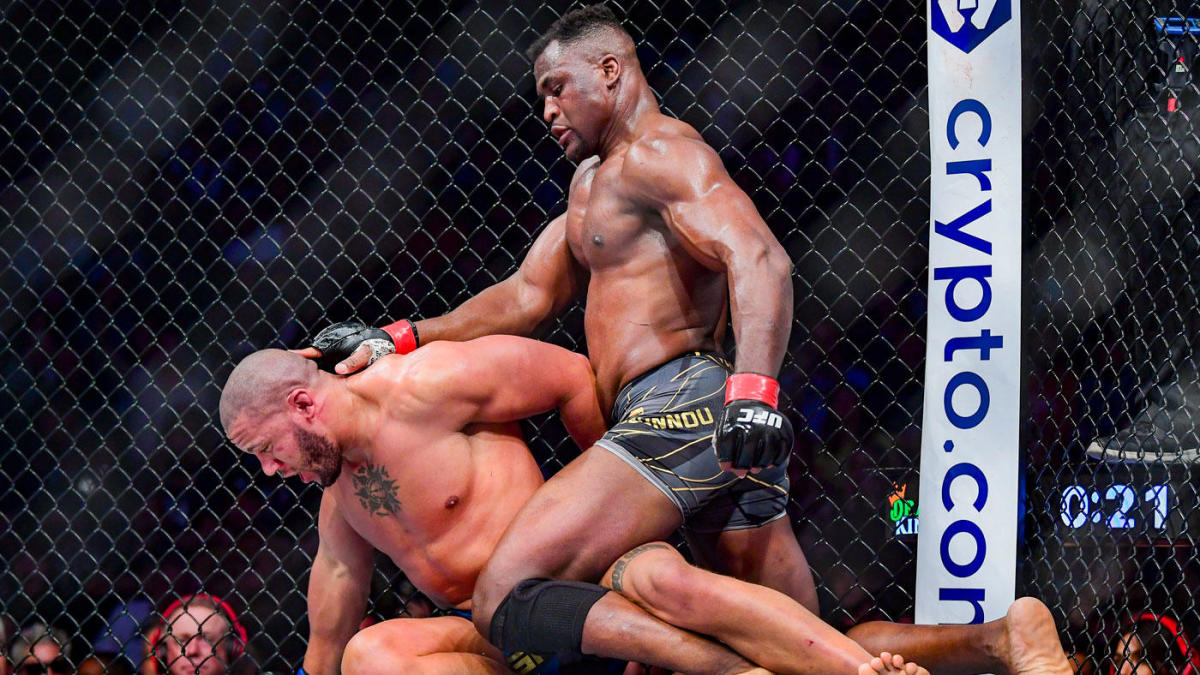 UFC heavyweight champion Francis Ngannou will almost certainly be out of action until next year after opting to have knee surgery to repair damage he brought with him into the cage for his recent title defence against Ciyrl Gane.
Ngannou suffered a torn MCL and damaged ACL in preparation for the title bout and was notably wearing pads on both of his knees during the Gane fight, and will undergo surgery in the United States this week once he returns to the country from a trip to his native Cameroon.
The timeframe for recovery is expected to be nine months which, when a fight camp is factored in, makes it likely that he could be out of action for a year or more once all is said and done. This will likely prompt the UFC to arrange another interim heavyweight title bout during Ngannou's injury-enforced absence, after doing the same just a few months into his title reign last year when he was unable to defend the title in August after winning it the previous March in a fight against former champ Stipe Miocic.
The impending absence presents further problems for the UFC. Ngannou's win against Gane was the final fight on his contract and while he remains a part of the roster due to a champion's clause in his contract, he will be eligible to walk away from the UFC at the end of the year.
He has made it clear that he will not re-sign for the organisation under the terms of his existing deal, and has openly flirted with a move to boxing in search of more bountiful paydays.
However, the UFC have made moves to discuss a new deal with Ngannou and his representatives. Dana White said last month that he had met with Ngannou — something that Marquel Martin, Ngannou's rep from Creative Artists Agency, said is a welcome move.
"I appreciated and supported the UFC's dinner invitation to Francis," Martin said. "I believe Francis and Dana needed to get together in that kind of setting. We're all looking forward now to sitting down with the UFC in a professional capacity to map out the next chapter in Francis's journey."
Comments
comments