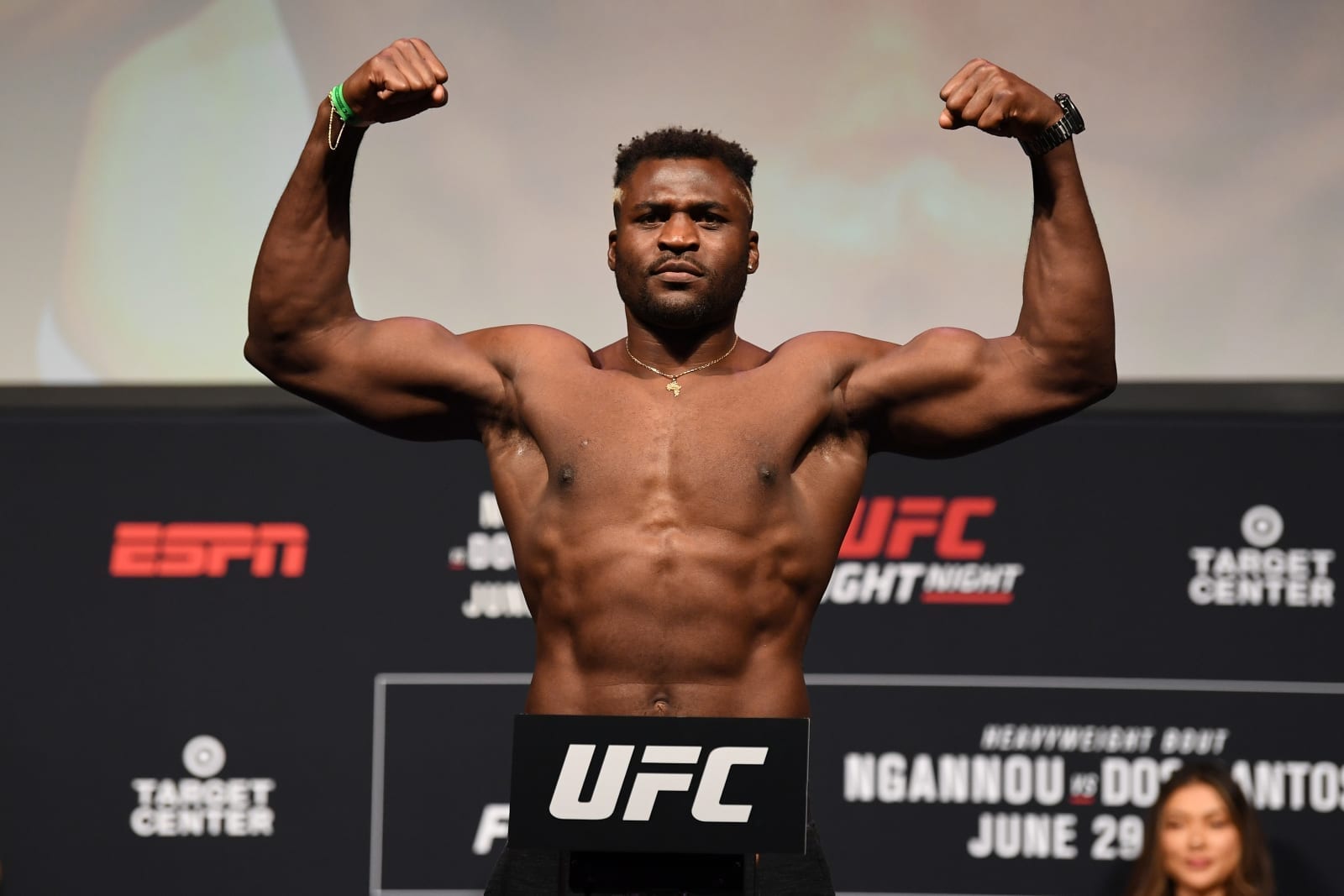 Former UFC heavyweight champion Francis Ngannou is expected to make — by far — his biggest-ever career payday when he takes on WBC heavyweight champion Tyson Fury in their October 28 boxing match in Saudi Arabia.
It was confirmed earlier this week that Ngannou will make his professional boxing debut in the officially-sanctioned non-exhibition fight against the unbeaten champion Fury, in a move which comes several months removed from him walking away from the UFC after terms on a new contract were not agreed.
Ngannou's final UFC bout in early 2022 against Ciyrl Gane saw him take home a disclosed payout of just $600,000, and while the exact sum has not yet been disclosed his manager has said that it will be "multiples" more than the total payment he received throughout his entire UFC career.
"This is life-changing," his manager, Marquel Martin, said to The MMA Hour. "This is exactly what we planned and visualised so we're happy." And when asked how it compares to his UFC payouts, Martin said: "by far, by multiples" and added that Ngannou "would have had to fight, even by being champion, multiple times just to be in this ballpark."
Ngannou signed a deal earlier this year with the PFL which affords him the ability to take on challenges in the boxing ring simultaneous to his MMA career. He is expected to make his mixed martial arts debut for the organisation in 2024.
"I felt like I was slapped in the face with money," Ngannou said, also to The MMA Hour, earlier this year. "It was like, 'Take the money and shut up.' That didn't work with me. In that contract, I'm not free, I'm not an independent contractor. I hand over all power to [UFC], and I've seen in the past how you hold that power over me. I don't want that again."
And if Ngannou can pull off the unthinkable and become the first fighter to defeat Tyson Fury in a professional boxing ring, you can expect those paydays to increase even more ahead of what would likely be an inevitable rematch.
Comments
comments