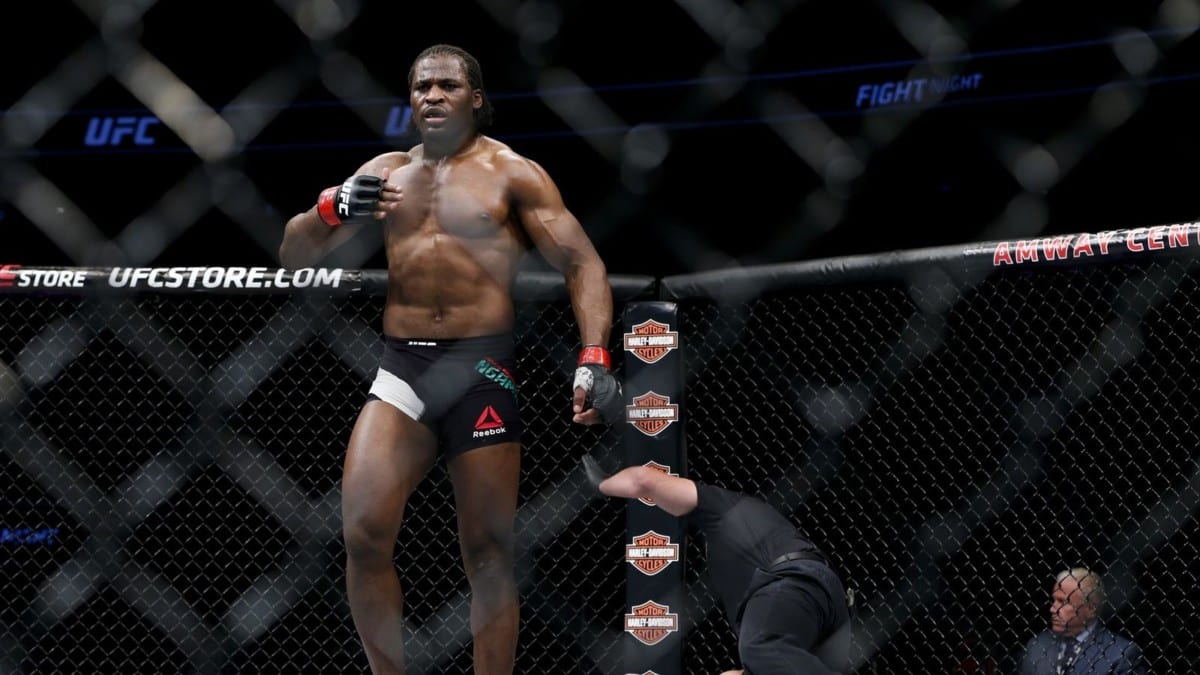 Francis Ngannou knows that if he is to harbour real intentions of chasing UFC heavyweight gold, his Dec. 2nd battle with Alistair Overeem will serve a real test of his mettle.
The two gargantuan European heavyweights will meet on the main card of UFC 218 in Michigan in a little over six weeks time and if Ngannou records his sixth consecutive win inside the Octagon, a date down the line with UFC heavyweight champ Stipe Miocic seems inevitable.
The French heavyweight recently uprooted and moved to Las Vegas in order to afford him as many opportunities as possible to improve his fight game. Indeed, such is Ngannou's opportunism he reportedly offered his name as a potential opponent for Fabricio Werdum on short notice last weekend when Derrick Lewis was deemed unfit to compete at UFC 216 before that dubious honour went to Walt Harris.
Ngannou appears determined to carve out a place for himself in the upper reaches of the UFC's heavyweight division and there are few better ways to achieve that goal than by dispatching Overeem, one of the consensus best heavyweights of his generation.
"I knew that I would fight Alistair Overeem one day, so I've been ready for this fight since a long time ago," Ngannou said to FloCombat.
A step up in competition for Ngannou was expected last month, before a bout with Junior Dos Santos was shelved following a the Brazilian receiving notification of a USADA violation. Despite Dos Santos' title credentials inside the Octagon, Ngannou sees his Dutch opponent as being a sterner test of his calibre.
"Overeem now is a bigger challenge than Junior dos Santos because he is on a good [run]," Ngannou said. "He's doing a good job right now and he keeps winning.
"Alistair Overeem is a huge opponent. He's a very good fighter with a K-1 background, and I think he's [a] brown belt in jiu-jitsu. Two years ago, he changed his game plan and became a very, very good fighter. He's very smart as a fighter, with a game plan and everything. He's able to bring everything."
Despite Overeem's upsides as a fighter, Ngannou doesn't see any areas of advantage for the former K-1 champion.
"I have [more] speed than Alistair," Ngannou said. "I'm stronger than [him], for sure (laughs). I have [a] knockout punch, and that's what's going to happen. I'm sure that I will get a title shot, because I'm the No. 4-ranked [heavyweight], so there's no way to not give me the title shot after that."
Comments
comments