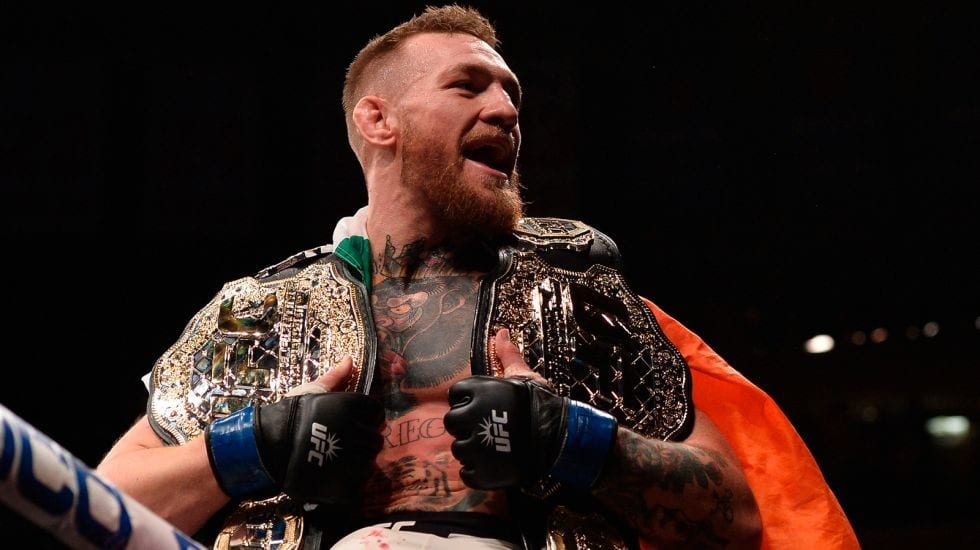 Conor McGregor's fighting future has been the source of much speculation since he fought Floyd Mayweather towards the end of August in Las Vegas. 
The UFC lightweight champion's status as the biggest draw in mixed martial arts remains unchallenged, with several fighters across multiple weight classes angling for a bout with McGregor — but further challenges exist outside of his own industry, too.
Fighters like Manny Pacquaio and McGregor's retired former sparring partner Paulie Malignaggi have attempted to coax him back into the world of boxing, with the latter doing so rather vociferously.
Not only that, several members of the WWE backroom staff, such as Stephanie McMahon and Paul 'Triple H' Levesque, have openly courted McGregor for appearances in the world of professional wrestling in much the same fashion that the company trailed McGregor contemporaries Ronda Rousey and Floyd Mayweather in the past.
However, according to McGregor's manager Audie Attar, there is no doubt that he will return to the Octagon.
"There are all these different things that pop up in the media – some true, some not true," Attar said to Sky Sports while at a speaking engagement in London.
"As it relates to mixed martial arts, I think Conor has been clear that he wants to come back and fight for the UFC. So there is no question that is going to happen.
"Who that is going to be and what is next is still to be determined. We are just starting to talk and explore all the options. But Conor is a draw. He does record-breaking gates and pay-per-views.
"At the end of the day, it does not matter what he does – whether it is WWE or the UFC – he is going to have a record-breaking event."
Tony Ferguson, whom Attar also represents, won the interim 155-pound title last weekend at UFC 216 and is ranked high on the list for McGregor's next opponent.
"Tony came out victorious. I represent Tony so I was really happy for Tony to accomplish that. You have the trilogy fight with Nate Diaz. You even have boxers like Manny Pacquiao knocking on the door.
"I've said this before in many interviews – Conor has earned the right [to choose] and the numbers don't lie. He is weighing his options. He is looking at all the different options and opportunities that are there for him but there is no question that he wants to come back and compete."
Comments
comments