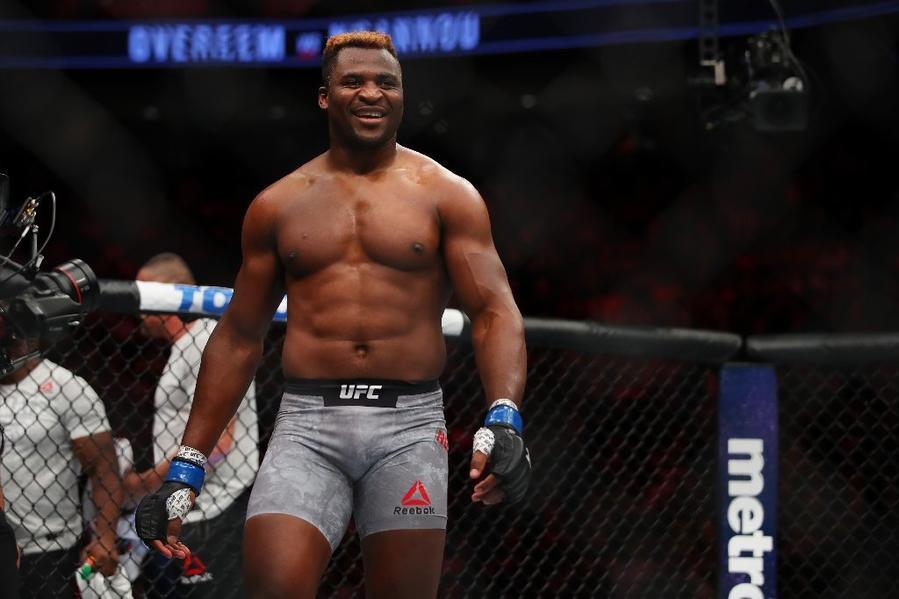 For a while there it seemed as though UFC heavyweight champion Francis Ngannou was on a collision course with Jon Jones.
However, a pay dispute involving Jones compelled the UFC to look in other directions with Frenchman Ciyrl Gane set to challenge for the undisputed championship in January after winning interim gold in August against Derrick Lewis — and while Ngannou says that Gane presents a stiff challenge, he says that it doesn't quite come with the same sheen as a fight with Jones would have.
"Not particularly," Ngannou said on The MMA Hour when asked if the Gane fight is as big as a clash with Jones. "But it's a good fight. You have to be aware of the danger of any fight, so it's a fight, he's a good opponent, but not on the level of a Jon Jones fight for example if that's what you're asking. It's not the same thing.
"At this point, I don't know much about what will happen in the future. I don't stress about that. What will happen will happen. I wish that fight will happen, but I'm not sure about it anymore. It will be okay. There are so many good fights out there if everything goes right, there's so many fights that you can do and would be a good fight, so let everything go."
Another wrinkle heading into the fight is the fact that both Ngannou and Gane have shared a trainer (Fernand Lopez) who has coached the French fighter to an interim title, while also providing Ngannou with the grounding for his own training. 'The Predator' now trains under Eric Nicksick at Xtreme Couture in Las Vegas.
But while he says that there is no animosity between the two whatsoever, Ngannou is confident that his professionalism will see him through his latest challenge.
"That will not be awkward," Ngannou said. "Fighting for me is my job first of all. I take it as a job. Maybe some people take it as a personal issue, but it's just a job."
Comments
comments