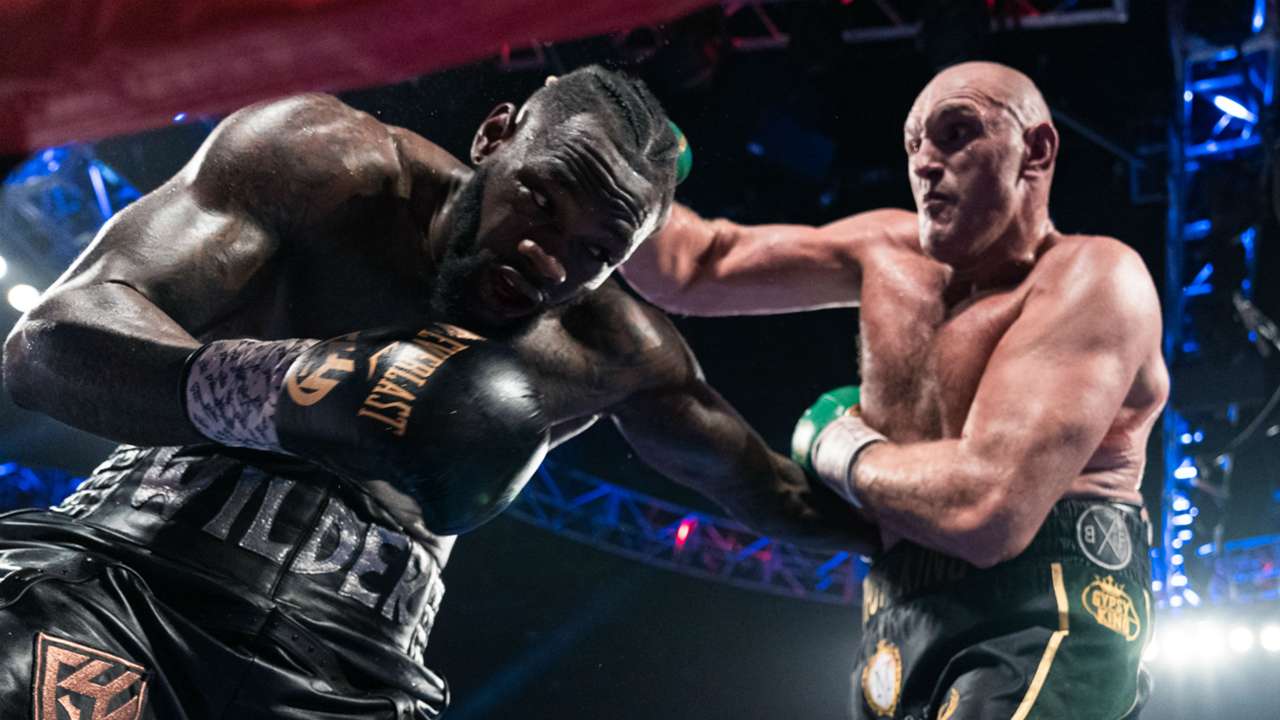 Deontay Wilder cut a forlorn figure in the aftermath of his 11th round knockout loss to Tyson Fury last weekend.
The Bronze Bomber has now spent the best part of 28 rounds in the ring with Fury during their three fight series but seemed unwilling in the immediate aftermath of the bout to put a cap on their rivalry, prompting Fury to accuse Wilder of being a "sore loser".
But now that the dust has settled, Wilder has taken to social media to give his thoughts on the fight — and praise Fury for his role in one of heavyweight boxing's most memorable trilogies.
View this post on Instagram
"Wow, what a hell of a night! I would like to first and foremost thank God for allowing me to give the world another part of me that's driven with passion and determination. I would like to thank my team and my fans for sticking by my side through this long process," Wilder wrote.
"I would be lying if I said that I wasn't disappointed in the outcome but after reflecting on my journey, I now see that what God wanted me to experience is far greater than what I expected to happen. We didn't get the win but a wise man once said the victories are within the lessons. I've learned that sometimes you have to lose to win. Although, I wanted the win I enjoyed seeing the fans win even more.
"Hopefully, I proved that I am a true warrior and a true king in this sport. Hopefully, we proved that no matter how hard you get hit with trials and tribulations you can always pick yourself up to live and fight again for what you believe in. Last but not least I would like to congratulate (Tyson Fury) for his victory and thank you for the great historical memories that will last forever."
Wilder's next move remains unclear but despite speculation suggesting that he may opt to retire his trainer, Malik Scott, says that his fighter is determined to again prove himself against some of the world's best fighters. And with Wilder having never faced the likes of Anthony Joshua, Andy Ruiz, or even Dillian Whyte and Dereck Chisora (among several others), it is clear that there are still a slew of relevant fights in Wilder's future.
Comments
comments