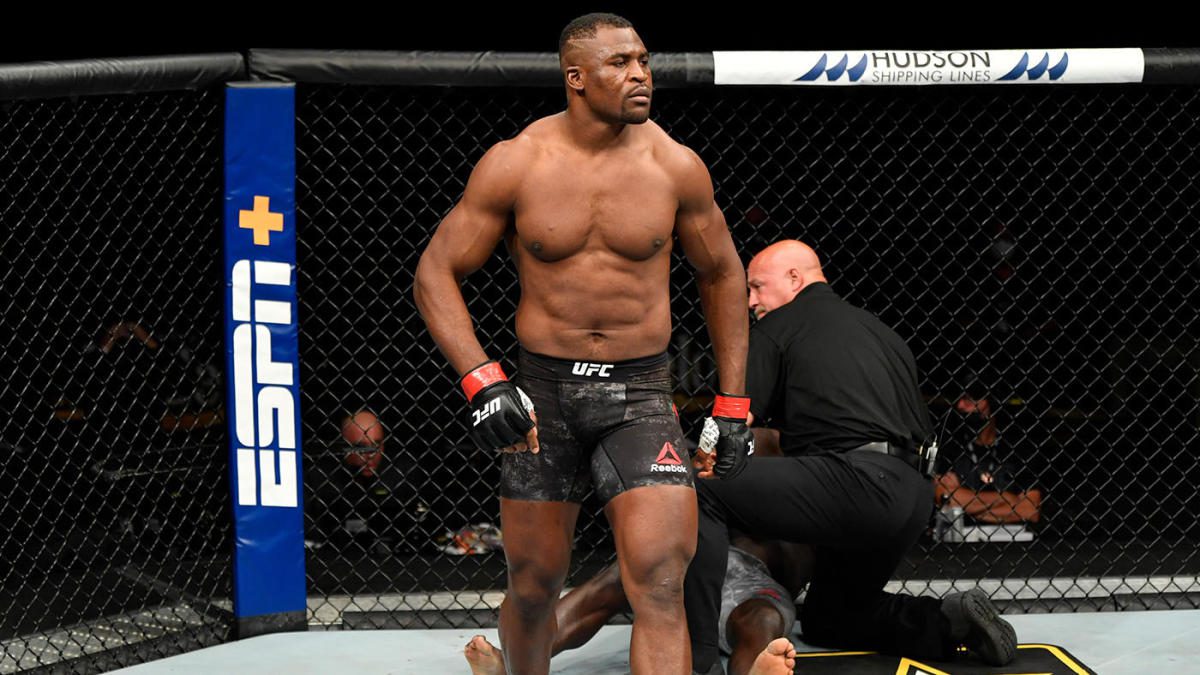 Never before has this type of focus been placed on Francis Ngannou days out from a fight.
The reigning UFC heavyweight champion will take on the first defence of the crown he claimed from Stipe Miocic last March in a fight which takes place amid a veil of intrigue surrounding the Ngannou's ongoing contract dispute with the UFC and speculation of a move to boxing, rumours which WBC heavyweight champion Tyson Fury has proved only too happy to stoke.
The other element concerns the man he faces in the cage this weekend. Ciryl Gane, the outstanding technical striker, is undefeated in his professional career thus far and comes into the bout having sparred Ngannou on several occasions earlier in their careers.
Footage was leaked from one of those sessions which appeared to show Gane doing well on the feet against a fighter considered to be among the heaviest punchers in UFC history — but Ngannou says that he is unconcerned by anything which came before and if anything, it adds to his own belief that he can put down his rival this weekend.
"Yes, I knocked him out," he said this week. "A high kick, left high kick. That knockout wasn't a voluntary knockout. It was in sparring. It was an accident. I didn't intend to knock him out. I didn't go there to knock him out.
"Personally, it's not something that I feel proud of. I don't walk around and feel all tough because I knocked my sparring partner out or down or whatever. Usually stuff like that happens in training, but it's always an accident because we're committed to taking care of our partner."
Come Sunday morning, Francis Ngannou's future will be clearer. If reports are to be believed, this fight is the last on his contract and could lead to a situation where the UFC's heavyweight champion is not tied down to a long-term deal. But Ngannou just says he wants to get past this fight first.
"First of all, I don't really like to talk about it, but yes, it's going to be a relief to get this over, and I don't have to talk about it. I have been trying [to ignore it]. Before I got here, I didn't think about it until you picked up your mic.
"I do believe that many people deal with a lot of stuff before fights. Whether it's a contract or drama stuff or some ex-girlfriend [expletive] or ex-wife, I don't know. People deal with stuff, so you have to figure out your own [expletive] and do what you have to do."
And as for how long he expects to be in the cage this Saturday night?
"My prediction is a knockout in two rounds," he promised.
Comments
comments