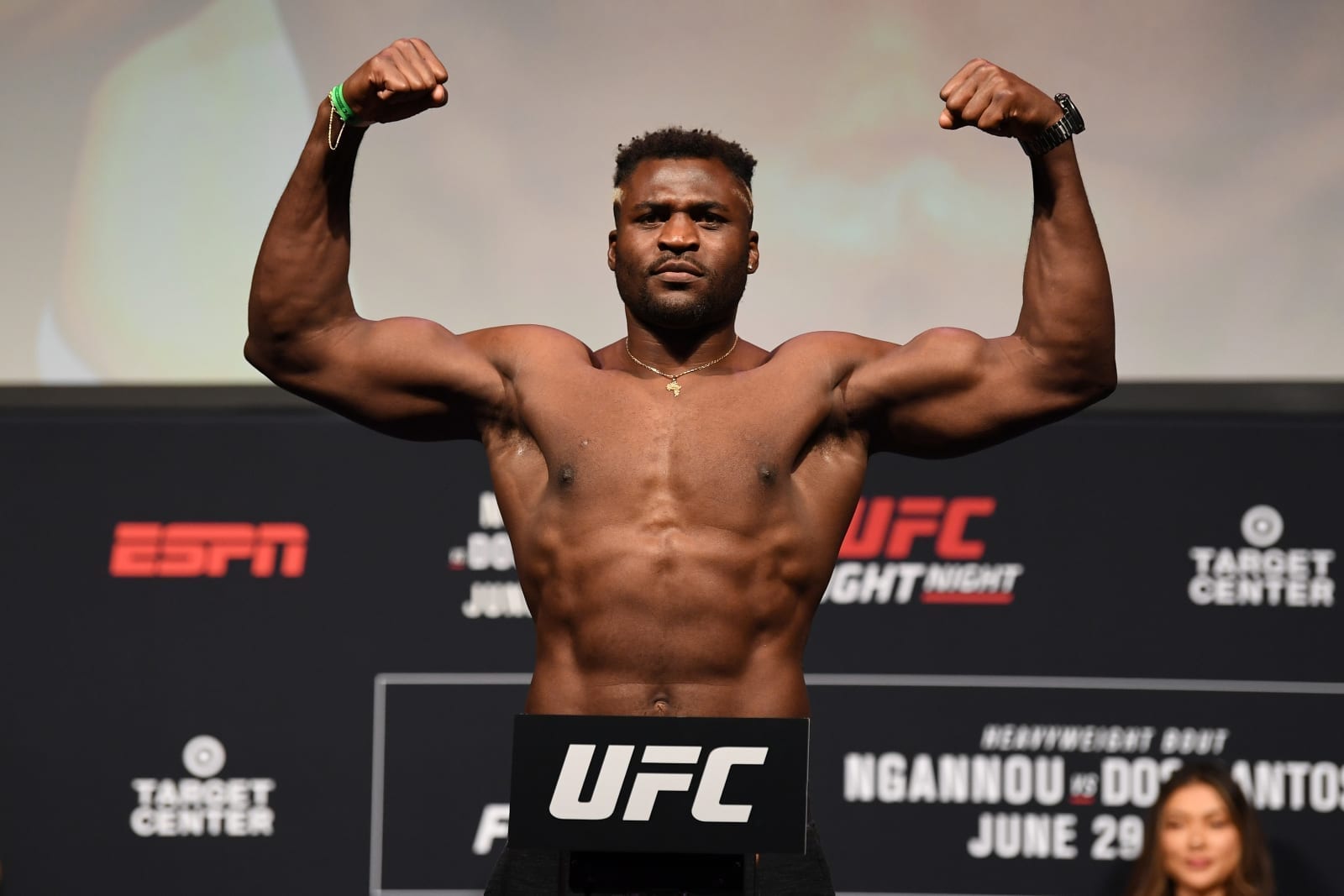 As we await the eventual heavyweight debut of former 205-pound champion Jon Jones, Francis Ngannou has suggested that he isn't holding his breath. 
A battle between Ngannou, the newly-unified UFC heavyweight champion, and Jones has had fight fans salivating for much of the past two years since Jones vacated the light heavyweight title shortly after defending his crown against Dominick Reyes. A bout between the pair was teased out but eventually landed at an impasse amid the ever-loudening narrative of fighter pay within the UFC — something that both Ngannou and Jones have repeatedly referenced in recent times.
But with Jones again talking up his heavyweight debut, which he says he expects to take place within the first half of 2022, Ngannou, who defeated Ciryl Gane by unanimous decision earlier this month, isn't getting too ahead of himself.
"I think the first thing we have to know is if Jon Jones is going to fight or not," Ngannou noted to Bruce Buffer's 'It's Time!' podcast, as reported by MMA Junkie. "Because actually, he finds himself a better battle on Twitter than in the Octagon."
Ngannou also rubbished online talk of a potential fight between the two at one of the dates forecasted by Jones, at International Fight Week in July. The Cameroonian suffered a serious knee injury in the lead-up to his title defence against Gane and say he is going under the knife in March, which could lead to an extended layoff while he rehabs.
"July is not possible because I'm having surgery in March," Ngannou declared, before moving to whether or not the UFC will move to create another interim title while he is on the shelf.
Ngannou, though, doesn't think this necessary.
"The past has shown that in the heavyweight division, they can wait for a year for a title defence," Ngannou declared. "We've been having one title defence (per year) in the heavyweight division for a long time, so I don't think that's the issue."
Comments
comments