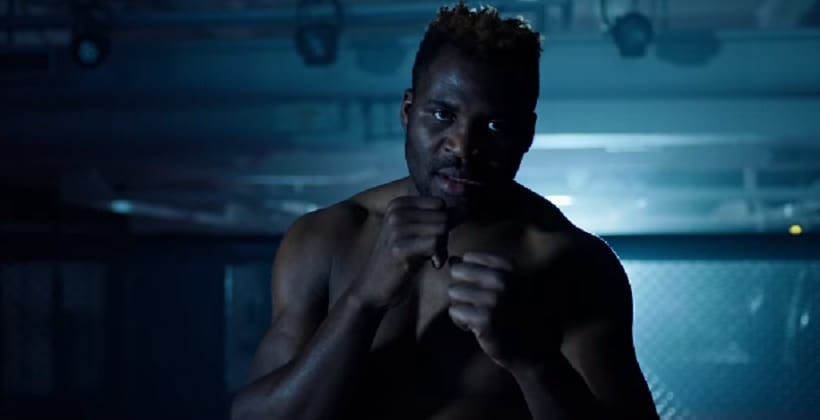 Francis Ngannou thinks the idea he doesn't possess a solid wrestling game is overstated and wrong.
While it certainly came into play in his recent title shot against heavyweight champion Stipe Miocic, Ngannou believes there were a number of other factors that affected his performance in that contest, and his grappling ability should not be touted as the deciding factor.
Having returned to Las Vegas after a trip home, Ngannou is back in training ahead of a return to fighting. Yesterday, he immediately made a splash after he revealed his preferred opponent upon his comeback would be against former UFC heavyweight champion and WWE star, Brock Lesnar. Now, he's doubled down on that claim, and while he isn't turning down any fights, he believes Lesnar can offer him an outlet to prove his own wrestling abilities.
"If they tell me, you have to take Derrick, I'm going to take Derrick," Ngannou said, speaking with MMAJunkie. "I'm not just going to take everyone and say, 'OK, let's fight this one for nothing.' I want a plan. It doesn't matter who it is. If the UFC says that Derrick will be that one [that gets me a title shot], I'll fight Derrick. I don't have a problem to fight anyone else. I just want to keep looking forward.
"I don't think my problem is wrestling. I can't believe my wrestling is bad. I think my wrestling defense is good. I think I can prove it, and maybe not in this fight, but I have had a very good strategy of wrestling defense for my previous fight. I can show that Brock won't hurt me to show that my wrestling defense is not bad."
At UFC 220, it's undeniable that Miocic used a wrestling heavy strategy to wear the bigger man down en route to a unanimous decision victory. In Ngannou's eyes, it wasn't Miocic but his own mistakes that cost him his cardio.
"People say, 'Your ground game, your wrestling,' but I believe I have not the best one, but I have a good one," Ngannou said. "I've been showing that for earlier fight. The fact of this [Miocic fight] was the management of my cardio and my endurance. I came into that fight already tired because of a lot of stuff going on."
Comments
comments