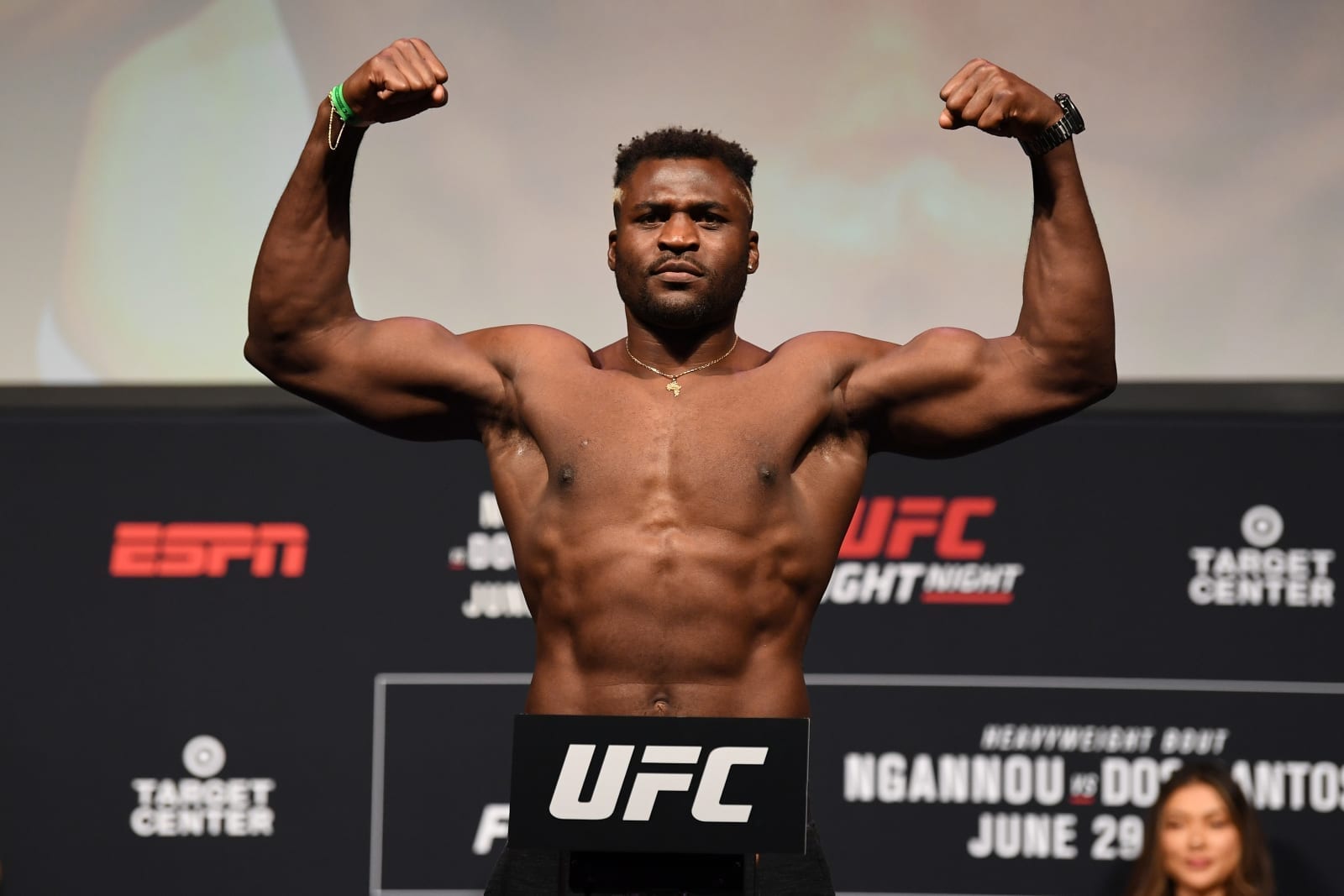 Francis Ngannou will defend his his UFC heavyweight title against the considerable challenge of undefeated Frenchman Ciryl Gane a little later this month. After that, though, his immediate future remains a mystery. 
Since he earned revenge against Stipe Miocic last year to claim his first UFC title victory, the Cameroonian fighter has been involved in a high profile staring contest with the UFC regarding the terms of a new contract. It is believed that Ngannou has just one fight remaining on his contract, something which could put the UFC in a sticky position of not having their world champion tied down to a deal, assuming Ngannou was to defeat Gane in the UFC 270 main event in a couple of weeks.
Dana White hasn't commented at length on Ngannou's contract situation, saying only that he believes that his champion's management team are letting him down in the way that they are approaching negotiation — something which some are seeing as being code for 'he's asking for too much'.
But what is it that he wants? Presumably a financial uptick is being requested, but speaking to TMZ Sports he also indicated that he has another primary motivation: to test himself against some of the best boxers in the world.
"It's always been down the line," Ngannou said. "This is something that, I'm not taking my eyes off it. This is going to happen either way, and even if I stay — even if or when the UFC and I, we finally, we finalise a deal, the boxing part has to be into it, because I can't see myself to retire without boxing.
"Tyson Fury, Deontay Wilder — I would like to test myself to their level," he added. "It's not the same sport, but although I'm the champion, so I'm in the top in this division, and at the end of the day, it's just about throwing hands, throwing punches, having a good delivery system to throw those bombs. And I'm sure that if I deliver my own punches pretty good, I can make damage."
It remains to be seen exactly how Ngannou might fare against the top heavyweights of his generation but it seem that he is insistent on finding out — and one wonders if that will come with Dana White's blessing.
Comments
comments