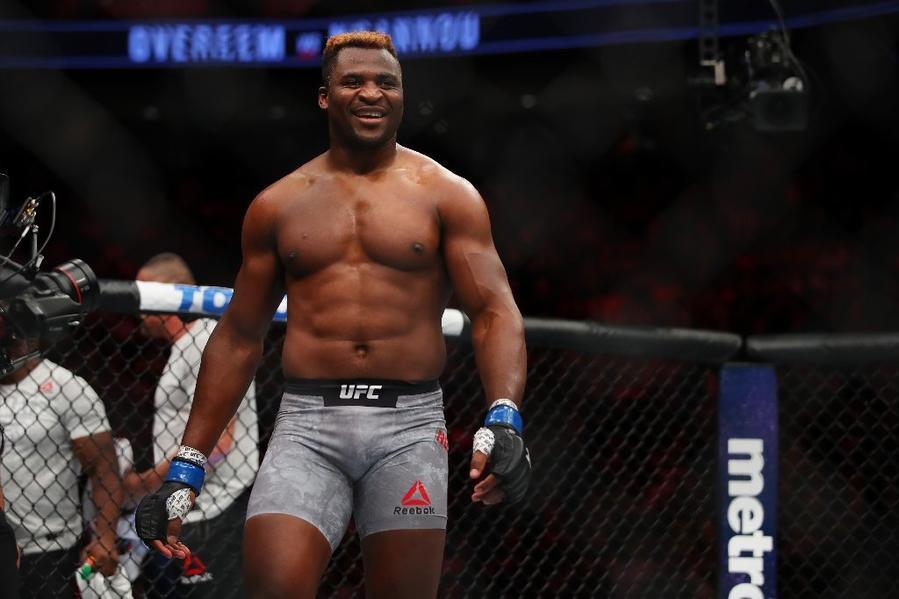 Francis Ngannou says there is a chance he could feature on the relocated UFC 249.
The heavy-hitting heavyweight recently saw his UFC Columbus main event with Jairzinho Rozenstruik postponed with the coronavirus pandemic forcing the State of Ohio to cease any gatherings of groups of people.
Ngannou now, just like the rest of the world, is waiting to see when the spread of COVID-19 will slow enough for him to get back to work, although he has reason to believe it might be sooner than later. According to Ngannou, the UFC and his team are in discussions regarding him featuring on the undercard of Khabib Nurmagomedov vs. Tony Ferguson on April 18, which UFC president Dana White says will definitely be going ahead.
"There is a chance that I can be fighting on that card, but they have to settle everything down. Like, for now, it seems like they have a location, but they have to double-check and see how they can handle this event safely for people," Ngannou said, speaking to Submission Radio. "Because, first of all, it's not just about (fighters). They are not just expecting to work with people that are fighting, they're also trying to make things to care about our health. So, I got tested, they got me tested for the COVID-19, so I guess they tested other fighters, which is kind of like a positive thing, and like, makes you feel a little bit safe to get close or along with those people."
Up until now, White hasn't said whether or not he was getting his fighters tested for the coronavirus, although has pointed to the promotion's record when it comes to health and safety. If Ngannou is to believed, however, then the UFC are indeed doing the things many are accusing them of ignoring.
"It was the UFC. It was the doctor, but through the UFC," Ngannou said. " … I won't be concerned [about fighting in April], because once again, okay, I don't wanna say that COVID-19 is nothing, I don't want to say it's not bad, but technically I think it's a flu that we have all the time. The only problem with it is that it's contagious and it can spread very fast. But no, I won't be concerned about it because even after I've had a test, I wasn't very worried. I was like, okay, whatever it is, it's gonna be okay. It's not like bad. Because I think the thing right now is just the panic. So, this thing has caused more panic then the real pain itself. We are just panicking."
As of yet, the new location for UFC 249 hasn't been announced. Yesterday in an interview with Yahoo Sports, Dana White said he would be revealing the venue this week.
Comments
comments