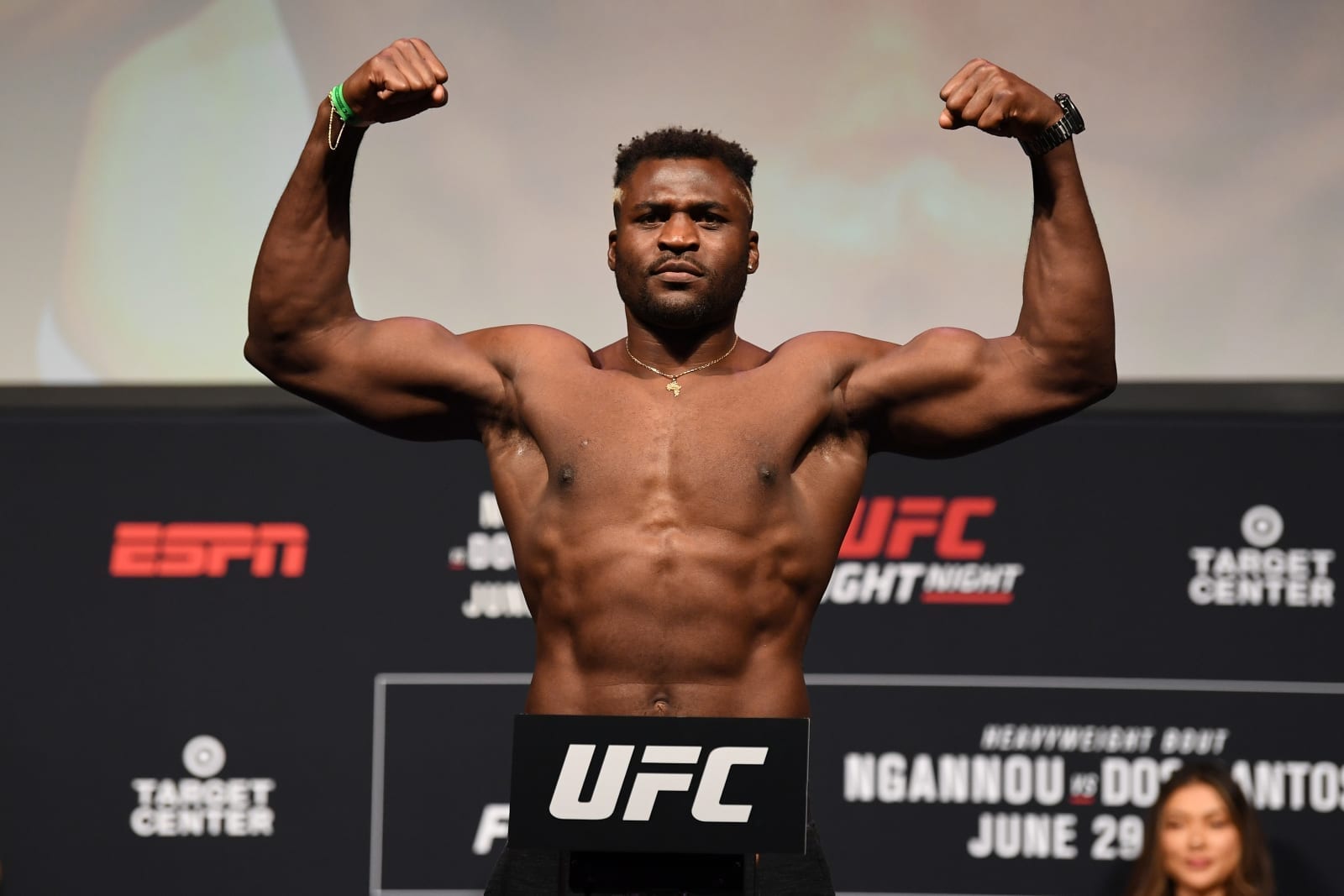 Francis Ngannou is unfazed by an interim champion in his division.
Earlier this month, Ciryl Gane and Derrick Lewis fought for an interim title as Ngannou and the UFC were apparently unable to come to terms over his first defense as champion. While Ngannou and his team were clearly irked by the decision, it would seem the champ is refusing to take it too seriously.
In a video posted on his YouTube, Ngannou addressed the matter while watching the match-up between his heavyweight contenders, and left it in no uncertain terms that he doesn't see the validity in the newly created title.
"I'm the king," Ngannou said. "Doesn't matter whoever is out there. I'm the king. I'm the UFC heavyweight champion, the undisputed heavyweight champion. The real belt is at home, not the one that they bought at Walmart. The real one is at home."
While Ngannou didn't have much animosity for his old training partner, Gane, he clearly feels confident based on their past experiences in the gym.
"He's a contender, I don't have no response for him, I'm the champ," Ngannou said. "I'm the here to fight the contenders. It's going to be a fun fight though. It's going to be a fun fight. I kind of know that game. I know that game, and we both know each other. Regardless the clips of video that they're trying to put out there, keeping the real one. But they know. When you know, you know. I'm sure he's really happy, and he deserves the moment, but he knows what is coming.. he knows, for sure."
Comments
comments