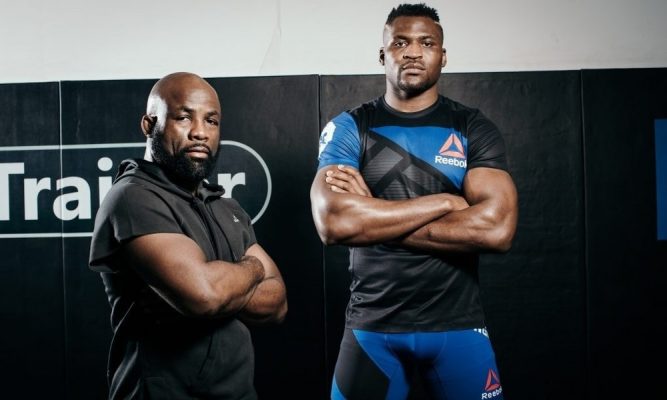 Francis Ngannou's relationship with his former coach Fernand Lopez is, to put it bluntly, not good.
The two men worked together for a number of years as the heavyweight star worked his way up the rankings before their public falling out occurred. Depending on who you ask, that separation stemmed from either Ngannou not paying Lopez enough credit, or from Lopez caring more and more about Ngannou becoming increasingly famous while he did not.
Either way, the two are no longer on speaking terms, with Ngannou memorably snubbing Lopez recently and walking past him with no acknowledgement backstage at a recent event. Since then, Lopez has done a number of interviews discussing his former pupil, who meets his current protege, Ciryl Gane, next weekend.
"I won't say I'm surprised knowing the person," Ngannou said, speaking with Megan Olivi. "I always knew that something like this might come from him. I was in Paris three years ago after the Derrick Lewis fight and I was dealing with some personal stuff on my end. I was so in a bad place that I decided to see a psychiatry. And if you look at the psychiatry notes, it's funny because even three years ago, she pointed out Fernand as a problem to watch out [for].
"I thought she was crazy, and she started to break it down and put it on the note. But now I think she was all right."
–
Comments
comments