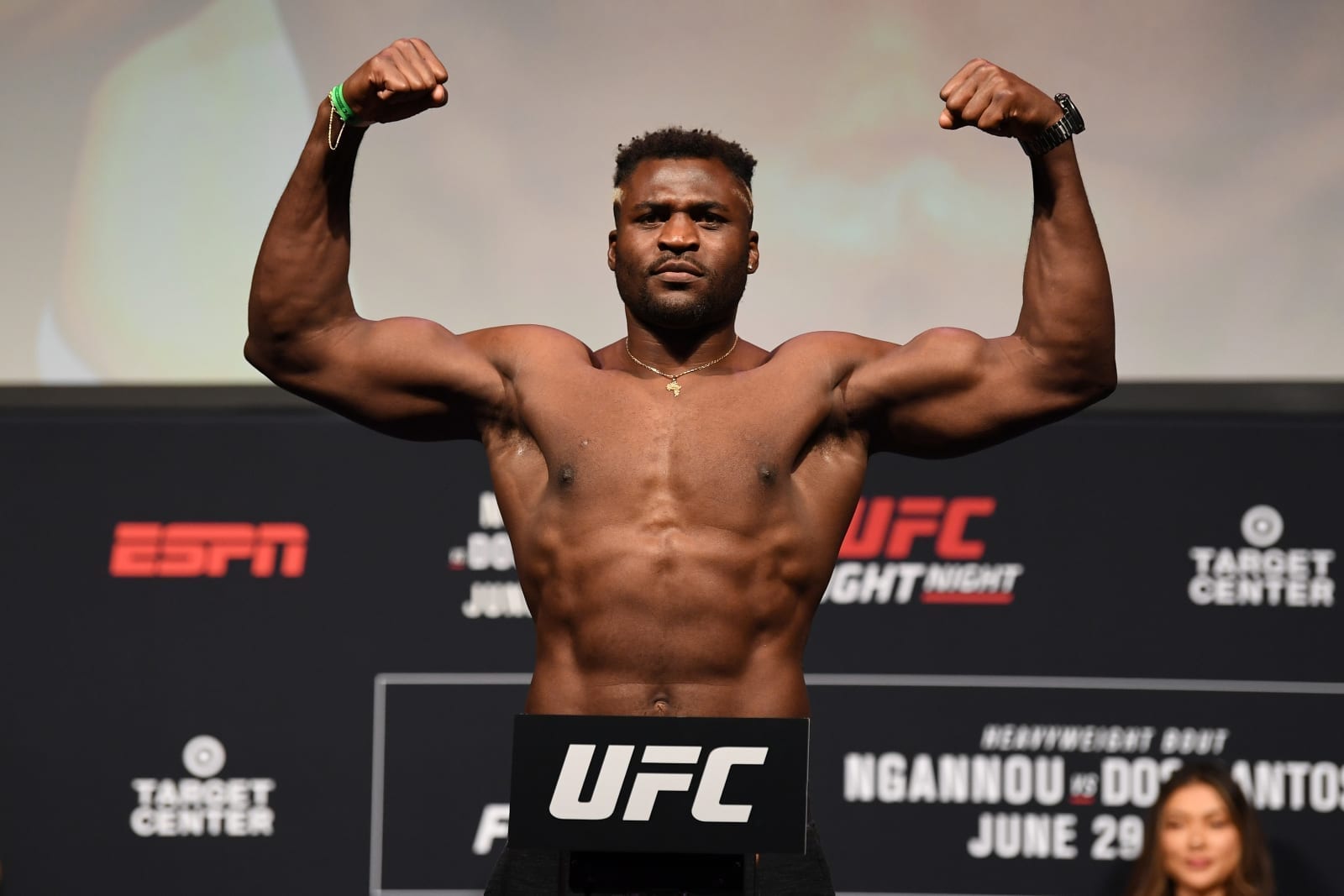 Francis Ngannou is a free agent no more.
It emerged early on Tuesday that the former UFC heavyweight champion had inked a deal to represent the Professional Fighters League (PFL) in the continuance of his MMA, bringing to a close one of the most high profile free agency periods in mixed martial arts history. However, it was noted in the initial report by the New York Times that Ngannou is not expected to make his return to MMA until sometime in the middle of 2024, and that he will likely compete in a professional boxing match sometime later this year.
And while Ngannou has been tentatively linked to a host of big names in the boxing arena, he told The DAZN MMA Show on Tuesday that there is one boxer who seems to be standing out from the crowd at the moment.
"Anthony Joshua is a fight we like," Ngannou said. "We spoke with Eddie [Hearn] once but that was when Joshua was about to fight Franklin. If we bring this to Africa then it is going to be massive. I think this will get him excited, that he can fight in this continent."
The timeline for Ngannou's pro boxing debut remains unclear, and especially so in a sport so often mired by difficulties in pairing some of its top names together in the ring. As he noted, Ngannou has held discussions with Joshua's promoter Eddie Hearn — but the Briton appears on track to box Deontay Wilder in Saudi Arabia late this year, perhaps with a bout against Dillian Whyte coming before that.
However, one wonders if a blockbuster showdown between Ngannou and Joshua on the continent of Africa could potentially fast-track affairs, particularly given Joshua's regularly-stated ambition of competing there before he hangs up his gloves.
But before any of that, Ngannou and his team must navigate the stumbling blocks which seem to be built-in to the sport of boxing in order to achieve a bout of the magnitude he desires. And one suspects that this particular fight to do so is just beginning.
Comments
comments