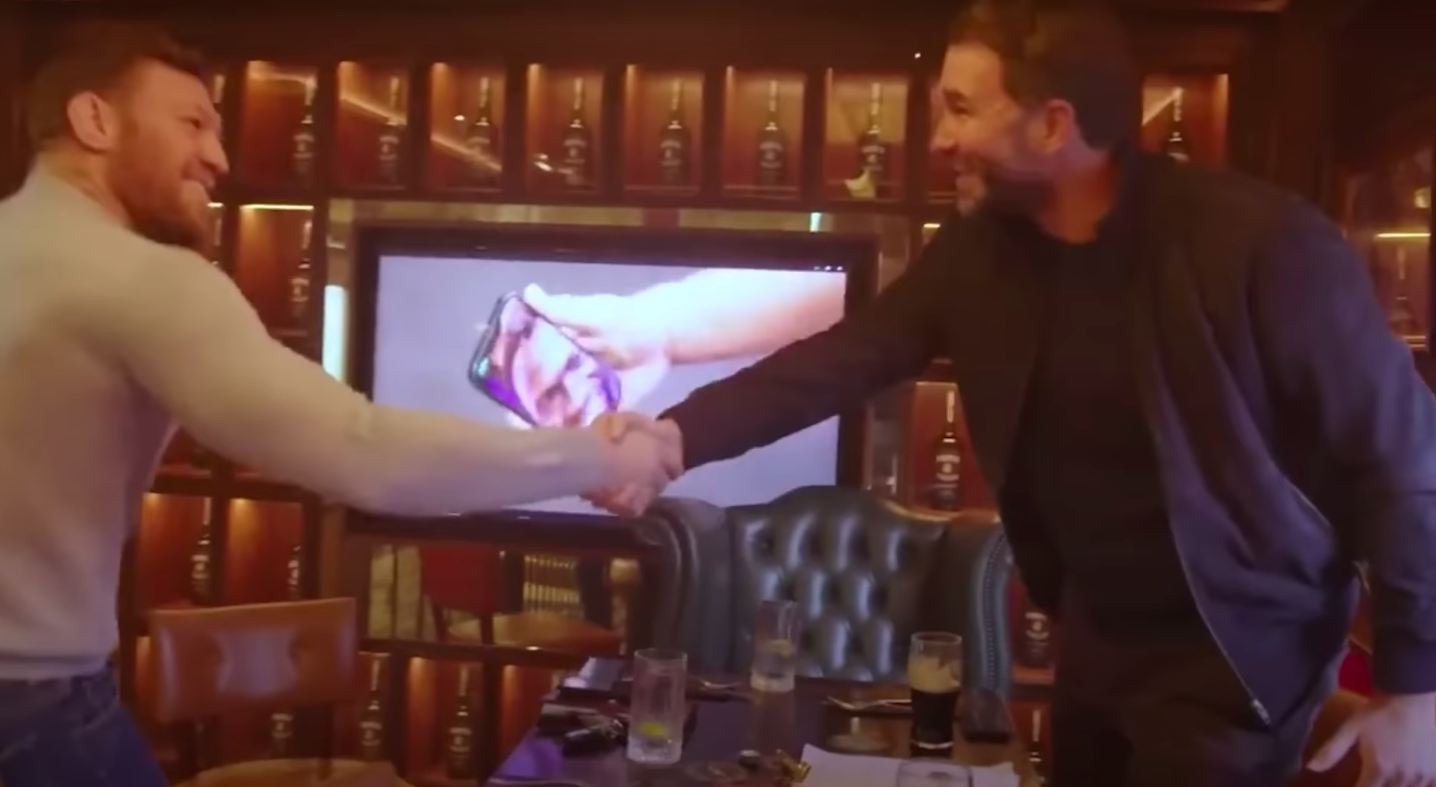 Conor McGregor and Katie Taylor have been noted supporters of each other throughout their journeys to the summits of their respective combat sports — and McGregor is poised to continue his support for Taylor ahead of her Dublin homecoming this weekend.
On Saturday night, Taylor fights in the Irish capital for the very first time as a professional when she takes on the undefeated two-weight world champion Chantelle Cameron in what will be a sold-out 3 Arena in Dublin, as Taylor looks to become an undisputed world champion in a second weight class in what would be one of the finest achievements ever seen in Irish sport.
Earlier this year, McGregor welcomed Taylor's promoter, Matchroom Boxing chief Eddie Hearn, to his Black Forge Inn pub in Dublin, to offer his support for the upcoming fight amid discussions (at the time) as to where the fight would take place, and McGregor took to Twitter on Monday to say that he is "incredibly proud and honoured to support Ireland's own, the pound for pound GOAT, Katie Taylor! Katie's fight this weekend in Ireland is going to be one for the books and I'll be cheering her on.
"Eddie Hearn and Matchroom Boxing have done a fantastic job putting together an unforgettable event and Irish Forged Stout is ready to take over fight week!"
Hearn added: "I'm delighted to welcome Conor McGregor and his Forged Irish Stout to this iconic Irish event on Saturday. When I met Conor in Dublin he was so passionate about bringing Katie home and also about the quality of the Forged Irish Stout product. Having tasted a pint on the premises I can see why, and myself and the team look forward to visiting The Black Forged Inn ahead of a huge night for Irish sport."
Meanwhile, Taylor says that she is expecting Saturday night's fight to be one of the most memorable moments of what is already an historic fight career.
"I feel this is going to be the greatest night of my career so far," the unbeaten Bray woman said. "It has all the makings of an amazing fight – it has all the makings of a fight of the year contender. She's busy, she's exciting to watch herself, she has a big fanbase herself so this has all the makings of an epic fight.
"I don't like being involved in too many of those fights but I hope I make it a bit easier for myself this time around, but this definitely does have the makings of an epic class of fight. I think the training camp has gone fantastically well and I am putting in the work like never before, day in, day out, and I feel like I am prepared for whatever comes my way on fight night.
"I'm feeling brilliant right now and definitely the preparation, you gain a lot of confidence from the preparation that was put in over the last few months, and yeah, I'm expecting a career-best performance on fight night. I've definitely pushed myself mentally and physically like never before. Day in, day out just putting the work in."
Comments
comments